When:
May 22, 2020 – May 25, 2020
all-day
2020-05-22T00:00:00-05:00
2020-05-26T00:00:00-05:00
Where:
Camp Witness
87979 Redwing Rd
Long Pine
NE 69217

Contact:
Lanny & Marilyn Johnson
970-523-9943
This Creation Camp held at Camp witness in North Central Nebraska is meant to fortify you and your family with the Truth of God's Word beginning from Genesis 1:1. Come alone or bring your kids!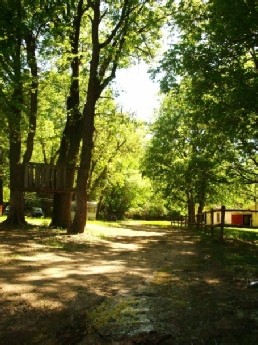 Grandparents w/ grand-kids are welcome, too. They need to hear the Biblical and scientific evidence that God is their creator not evolution. This is a family-oriented camp with amazingly illustrated Creation teaching, hands on activities, and recreational activities for younger children, teens and adults.
Kids, teens and adults will enjoy Lanny and Marilyn Johnson's Biblical and Creation teaching, hands-on activities, and fun-filled camp activities.
Come and explore the Truth of Creation and problems with evolution. AOI's speakers are there to come alongside of you.
See more at the website: https://www.discovercreation.org/camps-tours/aoi-creation-family-camp/