CLICK HERE to access the Class! (You will need the password to access the class.)
Description:
This in-depth study of Genesis 1-11 focuses on Creation, the Fall, the Flood, the Dispersion from Babel, and God's plan throughout those periods of time. Even explore a little about potential evidence for the historical Exodus. Within these chapters, there is important history and doctrine that set the foundation for the rest of the Bible. Through this course, we hope that you will learn to better discern what is True amidst the deceptions and compromises in our world today. We pray that this course helps you understand more about who God is and what His Word says so that you might grow in your relationship with Him.
If you are interested in further Creation Ministry Training...
There are some other options beyond just the online classes as well.
First, what would be ideal is if you could visit us in Grand Junction, so that we can get to know you and be able to train you in person. We are considering the potential of arranging a 1-3 week Creation Teacher Training Session at our ministry center, possibly during the summer – if you are interested, let us know ASAP and consider bringing family or friends with you to make that week(s) a real possibility. We have even had people pay to bring us out and host us as we do a full training week for your church and/or community.
Second, if you are able to do a longer internship with us in Grand Junction, CO, we have had interns before and would be interested in considering that with you. There may even be opportunity for long-distance internships if you have particular writing skills and/or computer and video editing skills.
Third, again, we would still love to meet you and we would love to see you join us for some of our ministry opportunities like our camps/tours (http://www.discovercreation.org/camps-tours/) or even setting up a seminar in your local area (http://www.discovercreation.org/events/set-up-information/).
We would love to hear from you! Let us know what you think and may God Bless You!
Class Details
The following is a preliminary "beta" version of our first online class – "The Genesis Foundation".
As this is a rough-cut, unpolished product, we are offering this to you for free and are asking for your feedback as you are able as you go through this material. For the sake of keeping file sizes low, our videos have been saved in a lower quality than we would ultimately desire and we very likely will redo certain videos as necessary. This is a tremendous amount of useful and helpful information and we hope it helps you as you prepare yourself for greater use in Creation ministry.
You can take this course at your own pace through the 11 different sections. We encourage you to do the participation or homework and again would highly value your feedback.
Goals:
Students will:
Examine Genesis 1-11 and clearly communicate insights regarding the text.
Learn and clearly communicate why Genesis is important and still relevant in our culture today.
Study to better understand God's nature and to better communicate that to others.
Discern the differences between multiple Old-Earth perspectives and will communicate why the Young-Earth perspective is correct according to the Bible and confirmed by Science.
Examine the teachings and failures of Evolutionary Naturalism. Students will compare and contrast the teachings of Evolutionary Naturalism with the teachings of Young-Earth Creationism.
Discover how and what God created.
Answer challenges like: What is the Purpose of Life? Why is there pain and suffering and death? Where did Cain get his wife? How Did Noah Fit All The Animals on the Ark?
Explain how current geologic evidence confirms the truth of the worldwide flood confirming the true accounts of the Bible.
Explain evidences that point to the fact that people did disperse from the tower of Babel and therefore that the Bible records accurate history.
Investigate claims for the historical reliability for the Exodus from Egypt.
Evaluate the overall importance of the topics covered in this course.
Required Textbook(s):
Evaluation Standards
Work will be graded by the following qualifications:
Excellent (4 points)

The content is accurate and ideas flow smoothly and well supported with no grammar problems or misspelled words.

Good (3 points)

There are only minor flaws that could be addressed to make this work excellent.

Satisfactory (2 points)

There are a few flaws that would need to be addressed to be published, but overall a sufficient amount of effort is shown in this work.

Redo (Failing – 0 points)

Falls far from the marks of perfection and shows evidence that the expected amount of effort is lacking.
"Whatever you do, do your work heartily, as for the Lord rather than for men." (Col 3:23 NASB)
Contact me with any questions: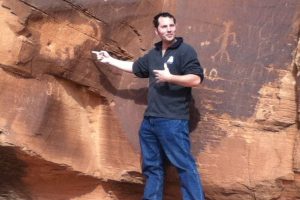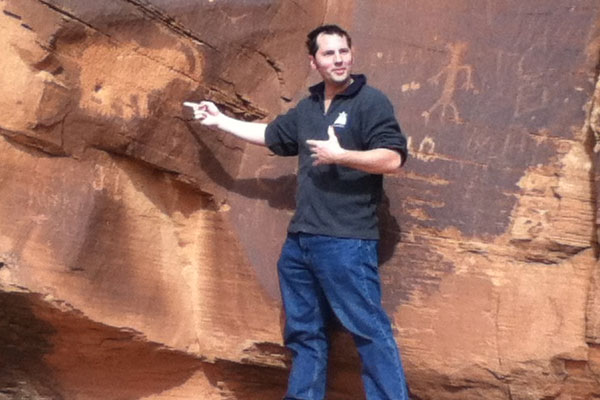 Brian Mariani
970-523-9943
CLICK HERE to access the Class! (You will need the password to access the class.)