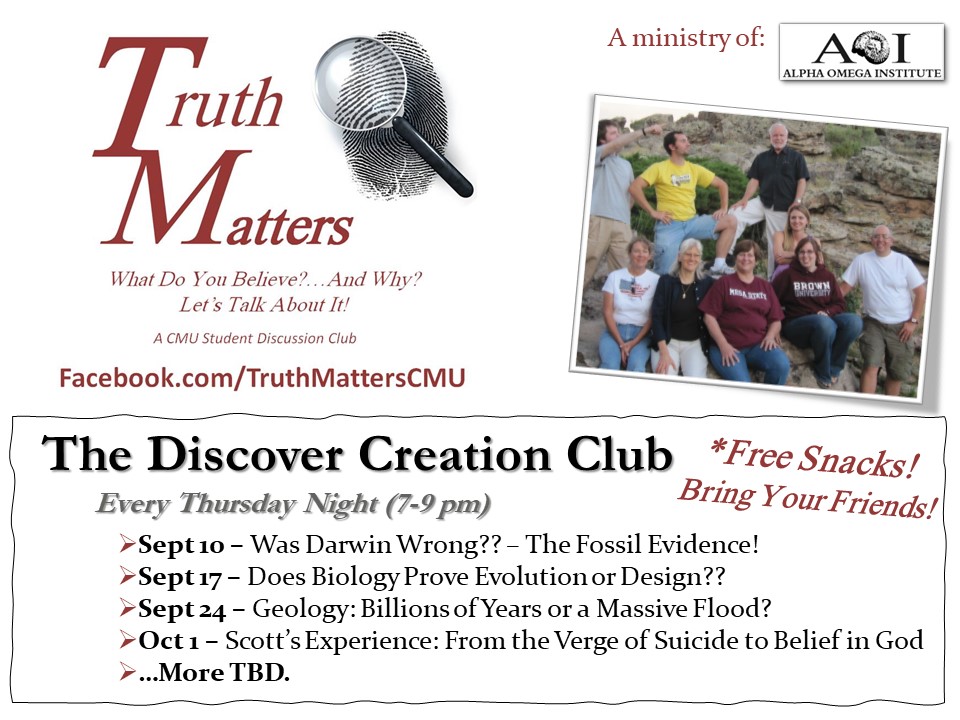 Join us on certain nights from 7-9 pm starting Sept 10 and open for all ages. A Spring 2021 Schedule will be posted here soon!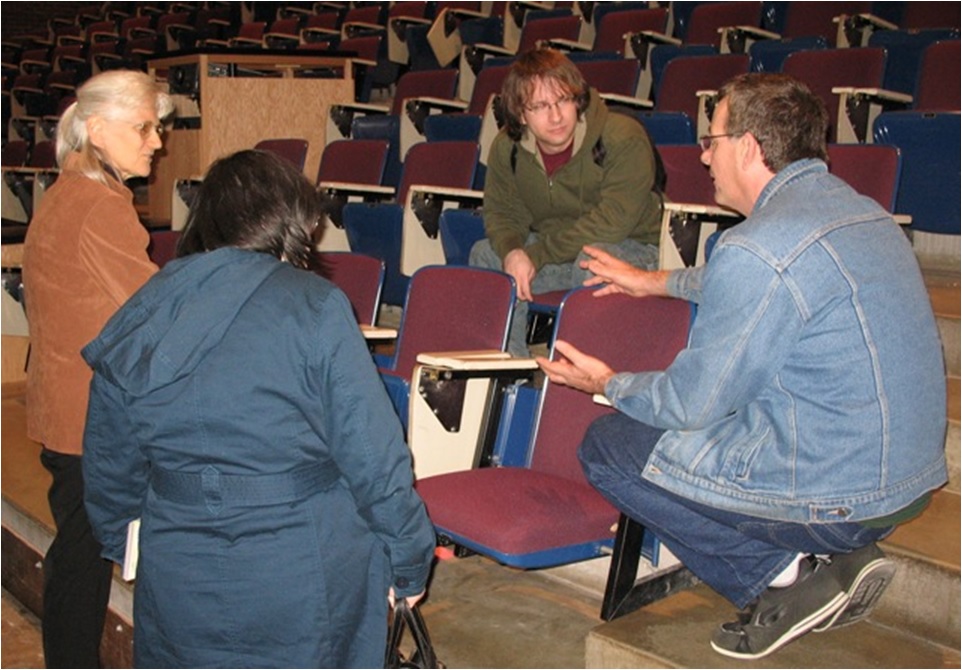 There is so much to learn – so much to explore and we have the evidence on our side! There is so much evidence for God – let's learn and grow together! Let's share it with our friends and family!
We will investigate a new topic each meeting – so that each meeting will be a new opportunity to invite family, friends, coworkers, etc. And each meeting, we will have the opportunity for really good discussion together – let's learn and grow together – we would love to hear your thoughts!
These meetings will also be the meetings for AOI's Truth Matters college ministry. If you want to be involved in further college ministry opportunities, let us know! Join us and invite any high school and college age students that you know!
These are FREE events with Snacks!! We will enjoy fellowship and discussion over pre-packaged snacks that will be provided. No RSVP required. Join Us!!
Live: We will be meeting live and in person at Room 111 in Dominguez Hall on the Colorado Mesa University campus.
Anticipated Schedule:
Sept 10 – Was Darwin Wrong?? – The Fossil Evidence!
Sept 17 – Does Biology Prove Evolution or Design??
Sept 24 – Geology: Billions of Years or a Massive Flood?
Oct 1 – Scott's Experience: From the Verge of Suicide to Belief in God
…More TBD.
Like our page on Facebook: www.Facebook.com/TruthMattersCMU 
Contact us at 970-523-9943 or [email protected] if you have any questions.