"The speakers at AOI are excellent communicators in bringing the message of God's wonderful creation to people of all ages. They are well-informed, technically precise, and easily understood." – Dr. Duane Gish, Institute for Creation Research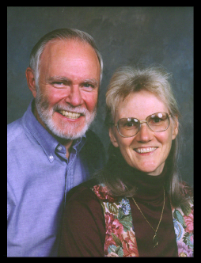 Dave and Mary Jo Nutting are the Founders and Directors of Alpha Omega Institute. They were college math and science instructors when they first grappled with the problems of evolution and became convinced of the evidence for Creation. Their personal contact with students convinced them of the importance of the issue, not only in science, but in evangelism and Christian growth. Since founding AOI in 1984, they have spoken extensively, giving presentations for churches, universities, camps and tours both in the USA and internationally.
Click here for presentation topics.
Additional staff and speakers may be utilized depending upon availability. Specific staff and topics will be decided upon and confirmed at the time of booking.
*Note: The ministry of AOI, including the speakers, is a support based ministry. Please pray and consider being a part of our ministry by giving – to encourage and strengthen our speakers. This ministry cannot continue without God's Work – including His Work in calling others to be a part of this ministry with finances and prayer. Donate now and designate how or to whom you would like to give.