Does your church, youth group or family want a fun and educational field trip to some of the top sites in the Western US?
Are you tired of only hearing about the "millions of years" of supposed Earth history at every museum or national park?
Take a trip that is perfectly planned for your group! Learn how all of these sites do have evidence that better fits Global Flood Geology thus confirming the Bible! AOI staff has developed dynamic and educational teaching with a Creation focus to sites including, but not limited to:
Grand Canyon National Park in Arizona
Yellowstone National Park in Wyoming
Mt. St. Helens National Park in Washington
Canyonlands National Park in Utah
Arches National Park in Utah
Bryce Canyon National Park in Utah
Zion National Park in Utah
Kodachrome Basin in Utah
Colorado National Monument in Grand Junction, CO
Dinosaur National Monument in Utah/Colorado
Dinosaur Journey Museum in Fruita, CO
Other local museums
Gem, Mineral, and Fossil Hunting near Grand Junction, CO
Whitewater Rafting Creation Tours
Many great hiking spots all over!
Even contact us about finding a relaxing retreat center in the mountains for your group
And potentially many more!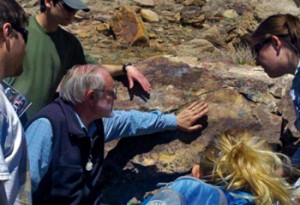 Most (if not all) of these field trips are also included in the Discover Creation Training Adventure (a Dynamic 1-Year Training Program). Creation presentations will be right at sites as well as in the car and at our lodging locations.
At specific sites, often geology is highlighted as the most prominent evidences at those sites are geological. In the "classroom" setting, we can also cover topics relating to biology, astronomy, and historical studies regarding Creation, Evolution, the Bible, and even how to understand Dinosaurs. Click here to see our speakers' topics.
*Times and Group Size may be limited. Price of tours will depend on the size and itinerary of the group. Some restrictions may apply. Contact us with the interests of your group!
Are you ready to Discover Creation and Worship Our Creator?
Email: [email protected]
Phone: 970-523-9943