Discover Creation with AOI
One father lamented, "I wish you were here 10 years ago. My son was so active in the church. Now he says he is an atheist."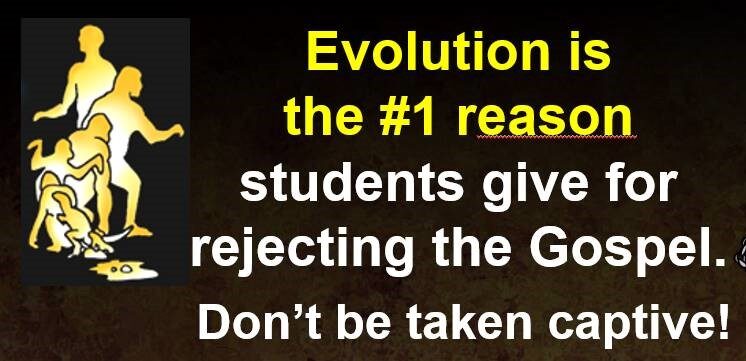 Click Here to Join us and Get the Answers!
or…
Click Here to Explore the Evidence for Yourself!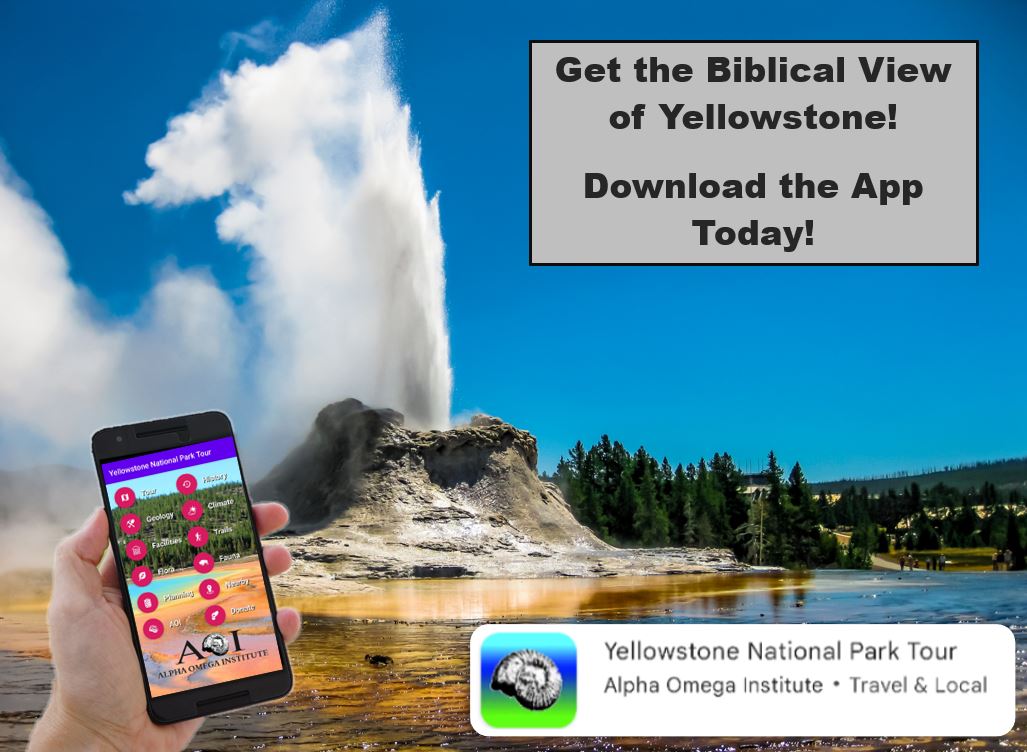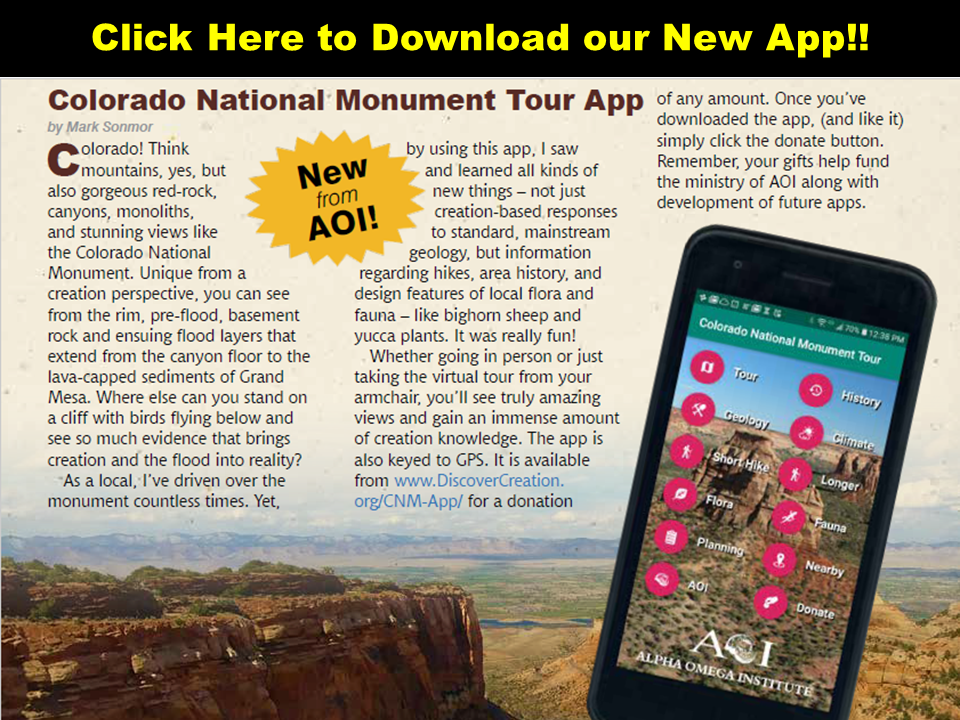 We pray that this and other apps will be a new resource to share life-changing Truths in our modern culture!
Welcome!
We're glad you took the time to check us out. We are unashamedly Biblical in presenting our views, yet we are seriously dedicated to presenting scientific and historical evidence to back up these views. We hope you have fun exploring as you Discover Creation with us at Alpha Omega Institute!
If you are a Christian, we believe you will find lots of evidence on this site to affirm your faith. If you are a searcher or a skeptic (like some of our staff used to be) we welcome you! We hope you will explore the evidence with an open mind, consider how you came to your current beliefs, and seriously contemplate how your view of origins impacts your life and destiny.
Welcome to the journey!
As you discover God's creation, make sure to check out our new AOI Ministry Center. We would love to meet you and give you a tour!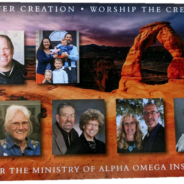 Dave and Mary Jo Nutting: During our seminars, we like to see eyes light up when we expose the issues of evolution and present a positive case for Creation. However, we also thrive on the relationships fostered by longer-term camps and tours. This note was from one of the participants from our Yellowstone tour: "Thank you again so  much! Your encouragement, listening ear, attention (and patience) with our kids, your courage...
Read More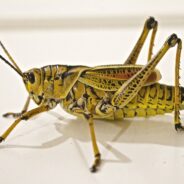 When I taught Biology, I had a number of dissections that were planned. The first one scheduled was a simple grasshopper. I was a little (maybe a lot nervous) about leading dissections and how some of the squirrely freshman would handle them. But at least I got to start it off easy with the simple grasshopper. Then I looked up some diagrams…woah! They are amazingly intricate! Think about it: There are probably billions of...
Read More