Discover Creation with AOI
Welcome to Alpha Omega Institute's new website! We're glad you took the time to check us out. We are unashamedly Biblical in presenting our views, yet we are seriously dedicated to presenting scientific and historical evidence to back up these views.
If you are a Christian, we believe you will find lots of evidence on this site to affirm your faith. If you are a searcher or a skeptic (like some of our staff used to be) we welcome you! We hope you will explore the evidence with an open mind, consider how you came to your current beliefs, and seriously contemplate how your view of origins impacts your life and destiny.
Welcome to the journey!
Make sue to check out our new Ministry Center, feel free to come on down for a tour.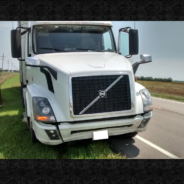 I looked in the rear-view mirror and saw a Semi-truck barreling down on us…no more than 30 feet from us. I knew it was going to be bad. And a second later, I was looking all around trying to survey what just happened. I was still in control of the car, still going straight forward. I looked back in the rearview mirror and my 4-year old son was still sitting in the third row –...
Read More
"Consider our sun with a mass representing 99.86% of the mass of the solar system but only 1% of its angular momentum.7 The planets on the other hand have a total combined mass of only 0.14% of the mass of the solar system yet 99% of its angular momentum (mostly in Jupiter). Most of the angular momentum of any solar system must reside initially in the central core of the collapsing cloud, which eventually...
Read More