Discover Creation with AOI
Welcome to Alpha Omega Institute's new website! We're glad you took the time to check us out. We are unashamedly Biblical in presenting our views, yet we are seriously dedicated to presenting scientific and historical evidence to back up these views.
If you are a Christian, we believe you will find lots of evidence on this site to affirm your faith. If you are a searcher or a skeptic (like some of our staff used to be) we welcome you! We hope you will explore the evidence with an open mind, consider how you came to your current beliefs, and seriously contemplate how your view of origins impacts your life and destiny.
Welcome to the journey!
Make sure to check out our new Ministry Center, feel free to come on down for a tour.
We at AOI have decided to run our class on Wednesdays from 1-3 pm from Sept 4th – Nov 20th. Local students will meet at our office (1011 N. 10th St, Grand Junction, CO) and online students are welcome to skype in during that time. See more details here: https://www.discovercreation.org/wp-content/uploads/2019/06/AOI-Creation-Science-Class-and-Mission-Trip-2.pdf Message me or email me at bmariani@discovercreation.org to enroll.  
Read More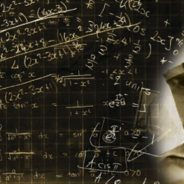 "Concluding that a body structure is poorly designed, as Oxford University Ph.D. Professor Hafer claims, instead of asking why the existing design exists, is a science stopper. The 'why' question motivates research into the reasons for the design. When this approach was applied to the human appendix, the tonsils, the backward retina, and the many putative other examples of supposed poor design, good reasons for the existing designs were found in all cases. The same is...
Read More