Discover Creation with AOI
One father lamented, "I wish you were here 10 years ago. My son was so active in the church. Now he says he is an atheist."

Click Here to Join us and Get the Answers!
or…
Click Here to Explore the Evidence for Yourself!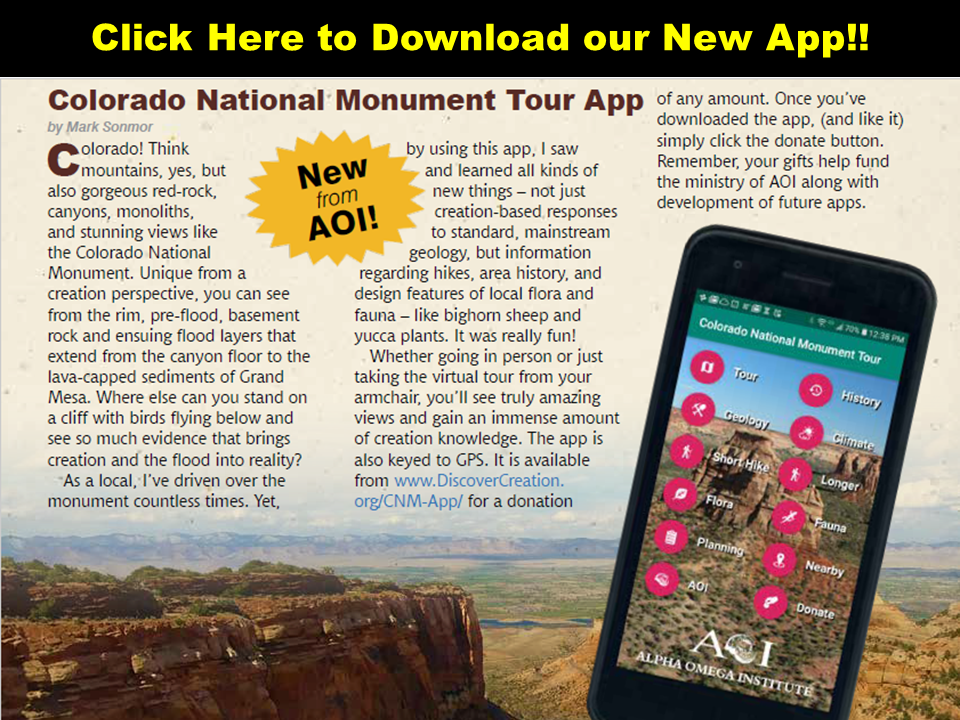 We pray that this and other apps will be a new resource to share life-changing Truths in our modern culture!
Welcome!
We're glad you took the time to check us out. We are unashamedly Biblical in presenting our views, yet we are seriously dedicated to presenting scientific and historical evidence to back up these views. We hope you have fun exploring as you Discover Creation with us at Alpha Omega Institute!
If you are a Christian, we believe you will find lots of evidence on this site to affirm your faith. If you are a searcher or a skeptic (like some of our staff used to be) we welcome you! We hope you will explore the evidence with an open mind, consider how you came to your current beliefs, and seriously contemplate how your view of origins impacts your life and destiny.
Welcome to the journey!
As you discover God's creation, make sure to check out our new AOI Ministry Center. We would love to meet you and give you a tour!
I came across this article in an older Think & Believe Newsletter. As I was, I think you will be blessed by Lanny's testimony here: "All of the AOI speakers minister to thousands of people every year both in groups and one-to-one. Because of the traveling nature of AOI's ministry, we share for a brief time, but then travel down the road to a new event. Mostly, all we are able to do is plant...
Read More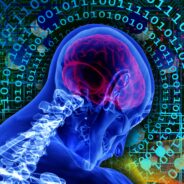 "There's a fundamental principle at issue here. If something is over-engineered, does that not mean that it must have been engineered in the first place? And if it was engineered, does that not imply an engineer who designed and built the creature? No wonder even evolutionists can't help but use language noting that the crocodylian lungs are "complex and appear very well designed" and marvel that alligators have "such a complex musculo-skeletal system". Complexity, design, and over-engineering all imply...
Read More