Discover Creation with AOI
Welcome to Alpha Omega Institute's new website! We're glad you took the time to check us out. We are unashamedly Biblical in presenting our views, yet we are seriously dedicated to presenting scientific and historical evidence to back up these views.
If you are a Christian, we believe you will find lots of evidence on this site to affirm your faith. If you are a searcher or a skeptic (like some of our staff used to be) we welcome you! We hope you will explore the evidence with an open mind, consider how you came to your current beliefs, and seriously contemplate how your view of origins impacts your life and destiny.
Welcome to the journey!
Make sue to check out our new Ministry Center, feel free to come on down for a tour.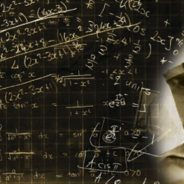 The above was a response ("Scientific evidence does not have to be interpreted. Science is science.") that I received while in a debate with an evolutionist. This is how I rejoined in the debate: Crime Scene Scientists, Paleontologists, and Archaeologists along with probably every other scientist is faced with the challenges of how to best interpret the evidence. If you were a crime scene investigator, you would come into a house and observe a dead body laying on the ground....
Read More
Does the K/T boundary show the exact moment Dinosaurs went extinct millions of years ago? The following excerpt shows how the K/T boundary is very subjective and there are numerous examples of anomalies – including some anomalies that appear to have dinosaurs above where they should be (according to Evolutionary history) in the fossil record. The article in full, gives good arguments from the evidence that the fossils are more likely a result of...
Read More