Discover Creation with AOI
One father lamented, "I wish you were here 10 years ago. My son was so active in the church. Now he says he is an atheist."

Click Here to Join us and Get the Answers!
or…
Click Here to Explore the Evidence for Yourself!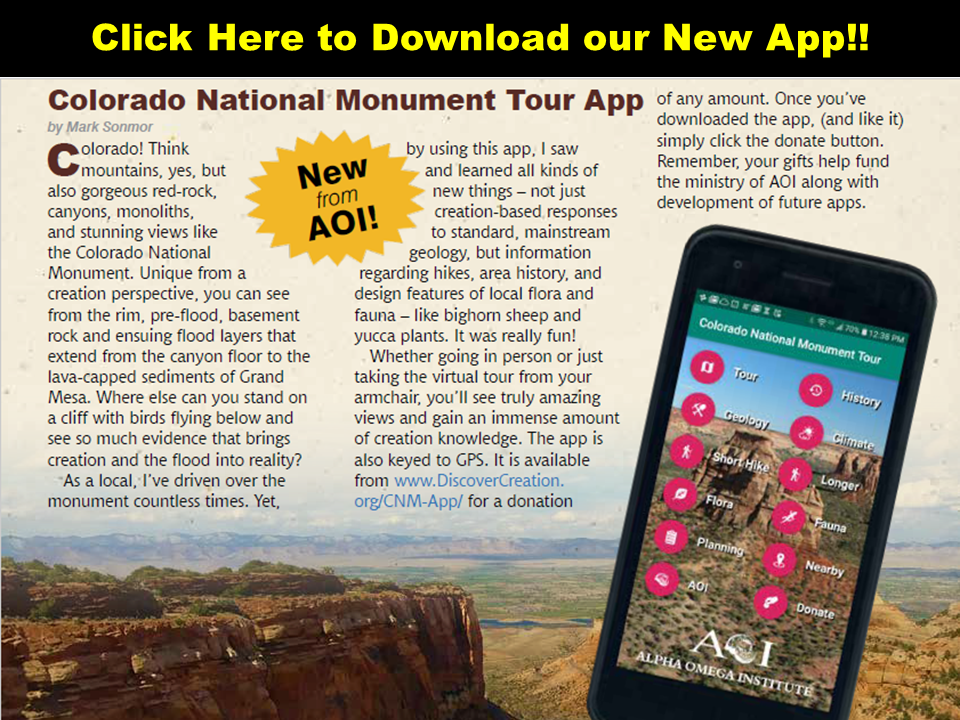 We pray that this and other apps will be a new resource to share life-changing Truths in our modern culture!
Welcome!
We're glad you took the time to check us out. We are unashamedly Biblical in presenting our views, yet we are seriously dedicated to presenting scientific and historical evidence to back up these views. We hope you have fun exploring as you Discover Creation with us at Alpha Omega Institute!
If you are a Christian, we believe you will find lots of evidence on this site to affirm your faith. If you are a searcher or a skeptic (like some of our staff used to be) we welcome you! We hope you will explore the evidence with an open mind, consider how you came to your current beliefs, and seriously contemplate how your view of origins impacts your life and destiny.
Welcome to the journey!
As you discover God's creation, make sure to check out our new AOI Ministry Center. We would love to meet you and give you a tour!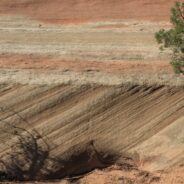 Cross what? Sandstone was formed from sand that became washed or blown into place and later cemented together by waterborne minerals to become solid rock. Crossbedding refers to a specific type of layering which is noticeable in many sandstone deposits. In the picture above, notice the flat horizontal line and then the layers dipping downward to the left. This is typical crossbedding. Measuring the angle that the layers dip can give a clue as...
Read More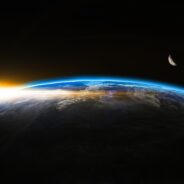 Great article on why believing in a Young Earth as a Christian is so important! See the authors conclusion here: "In closing, it is my strongest conviction as a Christian that 6-day creation is the only long term viable option for Christian theology. As D. Martin Lloyd-Jones said, "I have no gospel unless Genesis is history."" Read more detail here: https://isgenesishistory.com/6-reasons-christians-embrace-6-day-creation/
Read More