Discover Creation with AOI
Welcome to Alpha Omega Institute's new website! We're glad you took the time to check us out. We are unashamedly Biblical in presenting our views, yet we are seriously dedicated to presenting scientific and historical evidence to back up these views.
If you are a Christian, we believe you will find lots of evidence on this site to affirm your faith. If you are a searcher or a skeptic (like some of our staff used to be) we welcome you! We hope you will explore the evidence with an open mind, consider how you came to your current beliefs, and seriously contemplate how your view of origins impacts your life and destiny.
Welcome to the journey!
Make sure to check out our new Ministry Center, feel free to come on down for a tour.
We at AOI have decided to run our class on Wednesdays from 1-3 pm from Sept 4th – Nov 20th. Local students will meet at our office (1011 N. 10th St, Grand Junction, CO) and online students are welcome to skype in during that time. See more details here: https://www.discovercreation.org/wp-content/uploads/2019/06/AOI-Creation-Science-Class-and-Mission-Trip-2.pdf Message me or email me at [email protected] to enroll.  
Read More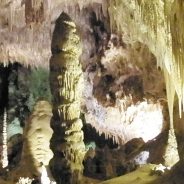 Bats have the extraordinary ability to close their ears as they send sonar signals and reopen them in time to hear returning echos.  They do this at the incredible rate of 50 to 60 times per second.  Studying the bat's unique method of detecting objects has allowed scientists to discover the principles of sonar. Using these principles, mankind has produced sensitive detection instruments of his own. As complex and sensitive as our sonar detection...
Read More