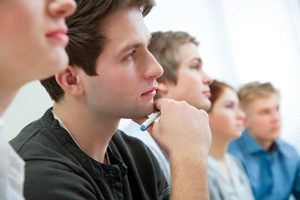 So many people are falling for the lies and deceptions of our culture. Our goal at Alpha Omega Institute is to train and equip people that they may know that they can trust the Word of God. We desire to teach God's Word, as it is written and intended and that the scientific evidences all around us do confirm the Truth of God and the Bible. In an effort to reach out and share this valuable creation information (and ultimately, the gospel) with more people, we, at AOI, are developing more and more online classes.
Conferences*
In-Depth Classes*
*Take them at any time, take them at your own pace, take them from the leisure of your own home.
DCTA Credit
These classes are in adapted form from the teaching you would receive at the Discover Creation Training Adventure. Thus, if you aren't able to devote a whole year to being away from home, you can take these courses (as they become available and as you are able) and earn credit for our 1-year training program, which may be available for transfer credit to other institutions.
Custom Classes
Contact us if you would like to run a class with a group together whether still long distance or even at our location. Depending on the time of year and the availability of the teachers and your group, we may even be able to travel to your group to devote a whole week of teaching at a facility near you. Contact us to arrange the necessary details.
Contact:
Brian Mariani
970-523-9943