When:
October 12, 2021 @ 7:00 pm
2021-10-12T19:00:00-05:00
2021-10-12T19:15:00-05:00
Where:
Wiecking Center, Room 220
At Minnesota State University - Mankato
Contact:
Johnathan Bislew
612-644-0422
Join us for three intriguing nights where the facts and fiction of the theory of evolution are examined by former evolutionists. Dave and Mary Jo Nutting will lead each of the events listed below.
Epic Fail – Blind Chance or Grand Design?!
Tuesday, October 12th @ 7 pm
Was Darwin Wrong? – So Called "Proofs" of Evolution Fail
Wednesday, October 13th @ 7 pm
Was Darwin Wrong? – Geology: Lot's of Water or Lots of Time?
Thursday, October 14th @ 7 pm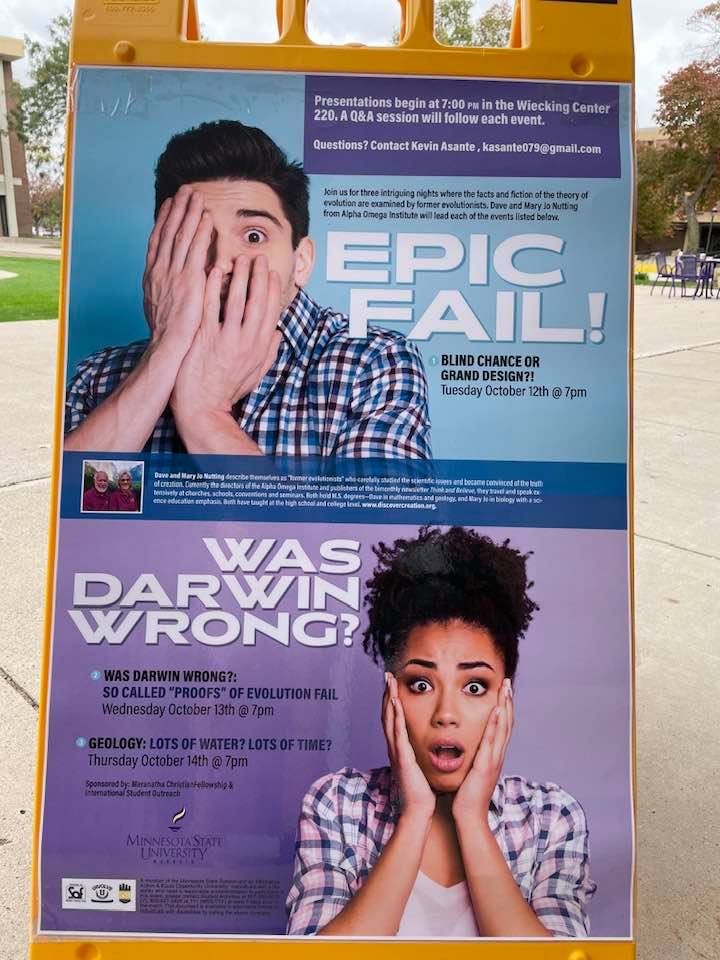 (Photo Credit: Johnathan Bislew)