I love those passages in the Bible with long lists of names! My favorite part is listening to other people trying to pronounce them out loud! These and the Levitical laws often times stop people (myself included) from our daily reading plans. We may often react like this – 'why is this in the Bible? It is so boring. It has no application for my life today.'
If it is in the Bible, it is God's Word though, right? So He must have a purpose for it, right? These names, places and numbers clearly show that these are historical passages – the Bible is a history book! And in many cases, we see that it is very reliable as evidenced by the fact that many persons and places in the Bible have been confirmed as true history from other sources – check out these 53 influential people – https://www.biblicalarchaeology.org/daily/people-cultures-in-the-bible/people-in-the-bible/50-people-in-the-bible-confirmed-archaeologically/!
These hard names are evidence that the Bible is True!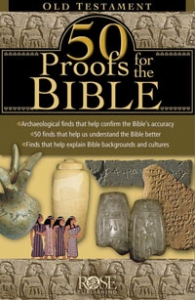 See also: 50 Proofs that the Bible is True
This is a short reference guide that is free with a donation of any amount. Just list that you want "50 Proofs that the Bible is True" in the memo section.