Yes, we do. Of course!
"People assume, based on their evolutionary beliefs, that humans who once lived in caves were primitive brutes. But this is not a deduction from the evidence; rather, it is a consequence of evolutionary conditioning. Even the caves occupied by Neandertals show clear evidence that they were skillful human beings, even talented musicians."
Think about it – as people were dispersing from the Tower of Babel and traveling/spreading out all over the world, as they are traveling through an area, where would they go to get out of the rain?
Caves!
Likely, they also may have been traveling with whatever small tools they had and those primitive tools that they didn't want to carry – they may have left behind. Evolutionists assume that different sophistications of tools automatically refer to different time periods…but that may not always be the case.
Read more here: https://creation.com/the-amazing-cave-people-of-malta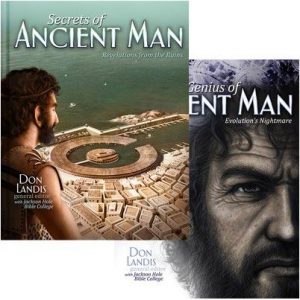 If you are interested in more about Ancient cultures: http://www.discovercreation.org/shop/youth-adult-books/ancient-man-set-books-1-2/
If you are interested in more about Cave science: http://www.discovercreation.org/shop/youth-adult-books/the-cave-book/