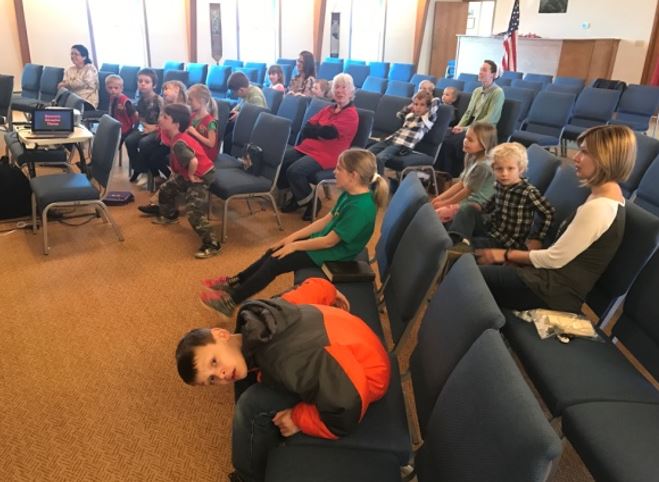 I want to continue my recollection from recent tours… started in my last blog.  Our Idaho tour began Thursday evening (March 27th) with a night of teaching for the AWANA group at Cambridge Bible Church. They had been studying the beginning of Genesis and wanted to continue the theme, so it was very fitting to use my teaching on Genesis chapter 3.  I only had to make a few alterations of my usual program for these young people, and then I was off teaching.  The leaders were very impressed with the attentiveness of the students through my 45 minute presentation.
An area-wide youth rally was held the following evening in Midvale, ID. The event began by playing games and sharing activities with the youth.  The area is a ranching/farming community with many also interested in hunting, so I was able to show various videos from some of our family hunting excursions to the adults while the youth played games.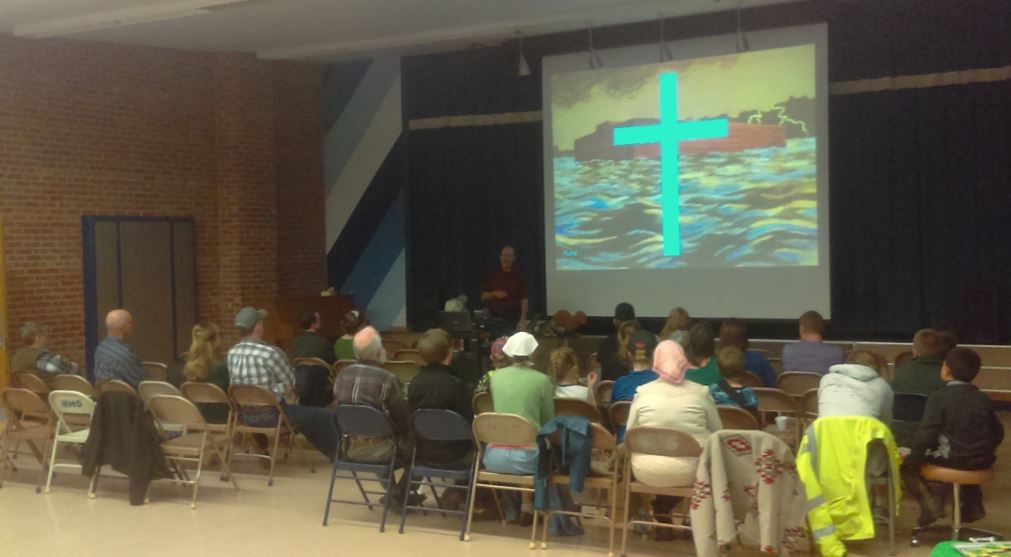 Following the games and snack time,  I was excited to teach a session on dinosaurs.
The next evening, Saturday, I taught at a home study. The host couple invited friends and neighbors to come and listen to a presentation on "The Origin of the Religion of Evolution."  There was a fantastic turnout and everyone enjoyed the lively discussion that followed.  One retired gentleman, who had been a science educator all his life, was disturbed about the unscientific information that he had been taught in college.  As we discussed the properties of matter, especially gasses, he felt foolish that he had not recognized the scientific problems with evolution.  He expressed  how upset he felt at being deceived, but was conversely excited at the wealth of scientific information found in Scripture.
It just goes to show that whether it is the youth or the retired… the Bible is always a source of amazement.
Rich Stepanek