A few days ago we celebrated my Mother's 90th birthday. My wife, two daughters, sister and a few friends intended to pull off this event as a surprise party. However, my mother is a traveler … she makes several major trips a year (recently returning from a 2 week cruise through the Panama Canal). We decided we probably should let her know what was being planned to insure that she would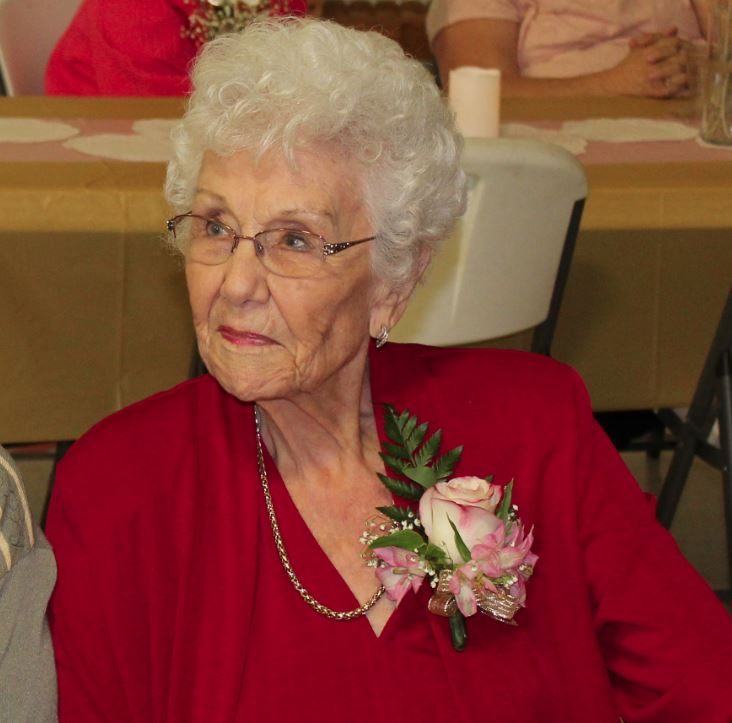 be here for her own party! Also, she is a very social lady – Church, Genealogy club, Bridge club, Bowling team, Red Hat club, Christian women's Club and more … always on the go! Therefore, not wanting to forget anyone, we had her make up the list of guests. It turned out to be a wonderful afternoon with family and friends celebrating a very special lady.
Many of the guests and family shared the many ways that my mother has been an influence in their lives. She has been a shining light to many people. Naturally, my mother has had a great impact on my life also, the greatest being her faithful, never wavering love.
With regret, I broke my mother's heart for 20 some years. At the end of my education and training as a geologist, I had bought into the idea of evolution. Turning from what my mother had taught me as a child and youth and embracing evolution, I not only rejected the Word of God, but I rejected the very existence of God. I became a very argumentative, devout atheist.
So what turned me to Creation and salvation through Jesus Christ? As I have shared in the past, the evidences for Creation that I gained from Alpha Omega Institute were a great influence. However, I believe the major factor leading to my salvation was my mother's prayers.
After years of marriage, my wife had resolved that I was never going to change from my Godless attitude and lifestyle. Thankfully she continued to stand by me and never left, but she did come to the point of no longer praying for me.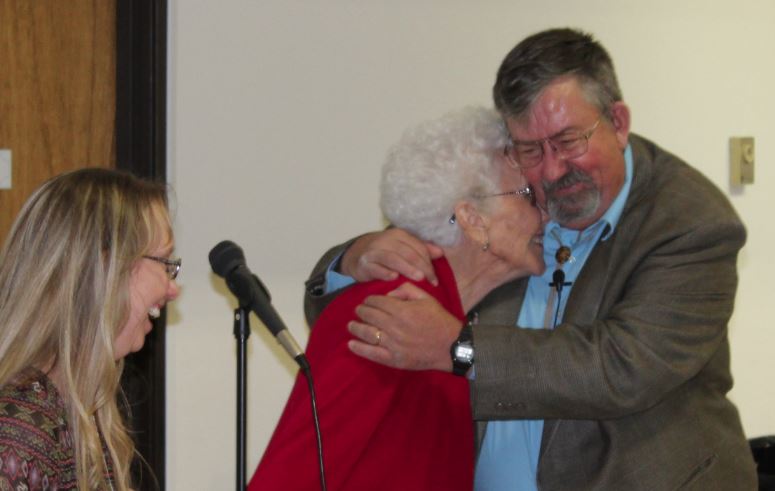 Oh, but my precious mother … she never quit praying for her son's eyes to be opened to the saving grace of Jesus Christ. For years and years she cried out to the Lord. But, she wasn't just praying alone – she had her church family also praying for someone that they had never even met. When I finally did become a Christian and met many those prayer warriors, they exclaimed, "Oh, so you are the one we have been praying for for years!"
Now I know there were many other factors that opened my eyes to the truth of God's Word and my submission to my Creator and Savior, but I truly believe that revelation of the truth was built on a foundation of Prayer.
Over the years, I have been able to share this testimony with innumerable individuals that are seeking a way to reach their lost loved ones with the truth of Creation. It has not only given them hope, but a devoted commitment to never give up. Pray! Pray! Pray!
Lanny Johnson