Life is an adventure when He does the scheduling! Recently (leaving two days ago), I was in El Salvador, a country I had never even thought about going to! So how did it come about? It's a long winding road – and a real testimony to how God works! 
Over 10 years ago, Mary Jo and I were speaking at Summit Ministries in Manitou Springs, CO, when we ended up having lunch with Johnathan, a campus pastor from Minnesota. After hearing him talk about the exciting ministry he and others were doing on university campuses there, we tossed out an offer to speak on creation for his group at the University of Minnesota. To our shock, he expressed surprise that we would be willing to come. That lunch conversation was the beginning of a long string of events leading from Summit Ministries to campus ministry in Minnesota, Illinois, Costa Rica, and now El Salvador!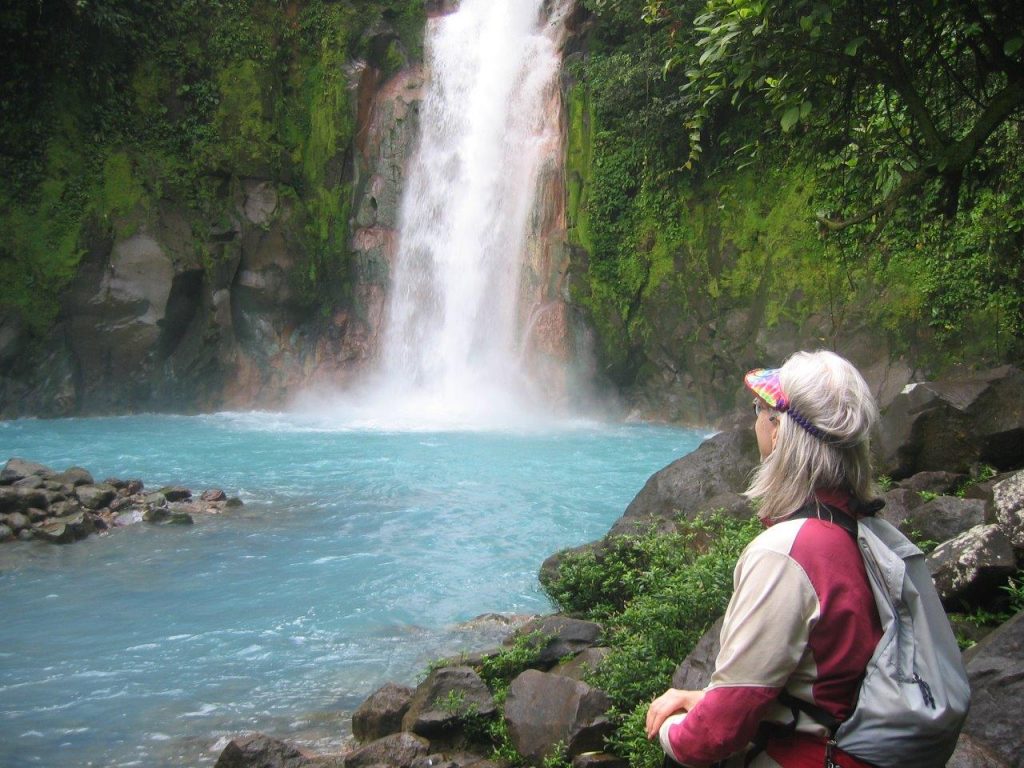 It so happens that Mary Jo and I were celebrating our 35th anniversary that year. We had planned to go to Mexico, but the tickets were way too high. On a lark, Mary Jo said, "How about trying Costa Rica?"… never really suspecting that those tickets would be any better. Why Costa Rica? Because it just so happens, that Mary Jo had visited with the groom's grandmother at our niece's wedding earlier that year. These grandparents "just happened" to live in Costa Rica and had invited us to come – an invitation we never suspected to be able to take them up on. Well, miracle of miracles, upon getting online I found tickets at about ¼ the cost of going to Mexico at that time. I booked them immediately. This was just prior to leaving for Minnesota… where we were scheduled to speak on the university campuses. But what does Costa Rica have to do with Minnesota?  
When we arrived in Minnesota, Bruce, the founder of the campus ministry there, told us a bit about the history of the university campus ministry and current outreaches. Then, in passing, he told us they had a sister ministry in Costa Rica. "Hey," we said, "we're scheduled to be there in about a month and a half!" He said, "I'm sure Scott would want you to speak!" So, what else do you do on an anniversary vacation? Yes, speak! That was the beginning of our connection with Costa Rica, where we have since made some very good friends and seen some very beautiful country (yes, we did get some "vacation" time as well on our anniversary!). We have also spoken for several creation outreaches, helped mentor a Costa Rican creation group, and are just about ready to lead our second Creation tour – and we had never really dreamed of going to Costa Rica in the first place! 
So how did I get to El Salvador? One of the college girls, who had come to the Lord under Johnathan's campus ministry, returned home to El Salvador and married a pastor there. They are now another "sister" group to the Minnesota ministry and so Johnathan arranged for me to speak there this year "on my way" to our University of Costa Rica outreach. 
Aren't God's ways incredible? One small step can lead to so many others! One lunch conversation after a series of presentations at Summit Ministries led to multiple speaking engagements over the past 10+ years at 4 universities in Minnesota, Northern Illinois University, many churches and 2 universities in Costa Rica, and now, churches and a university in El Salvador. 
What a mighty God we serve! He wants people all over the world, absolutely everyone, to have an opportunity to hear the truth about Who He is and how they can come to know Him and have eternal life! What an adventure it is to serve Him!
By Dave Nutting