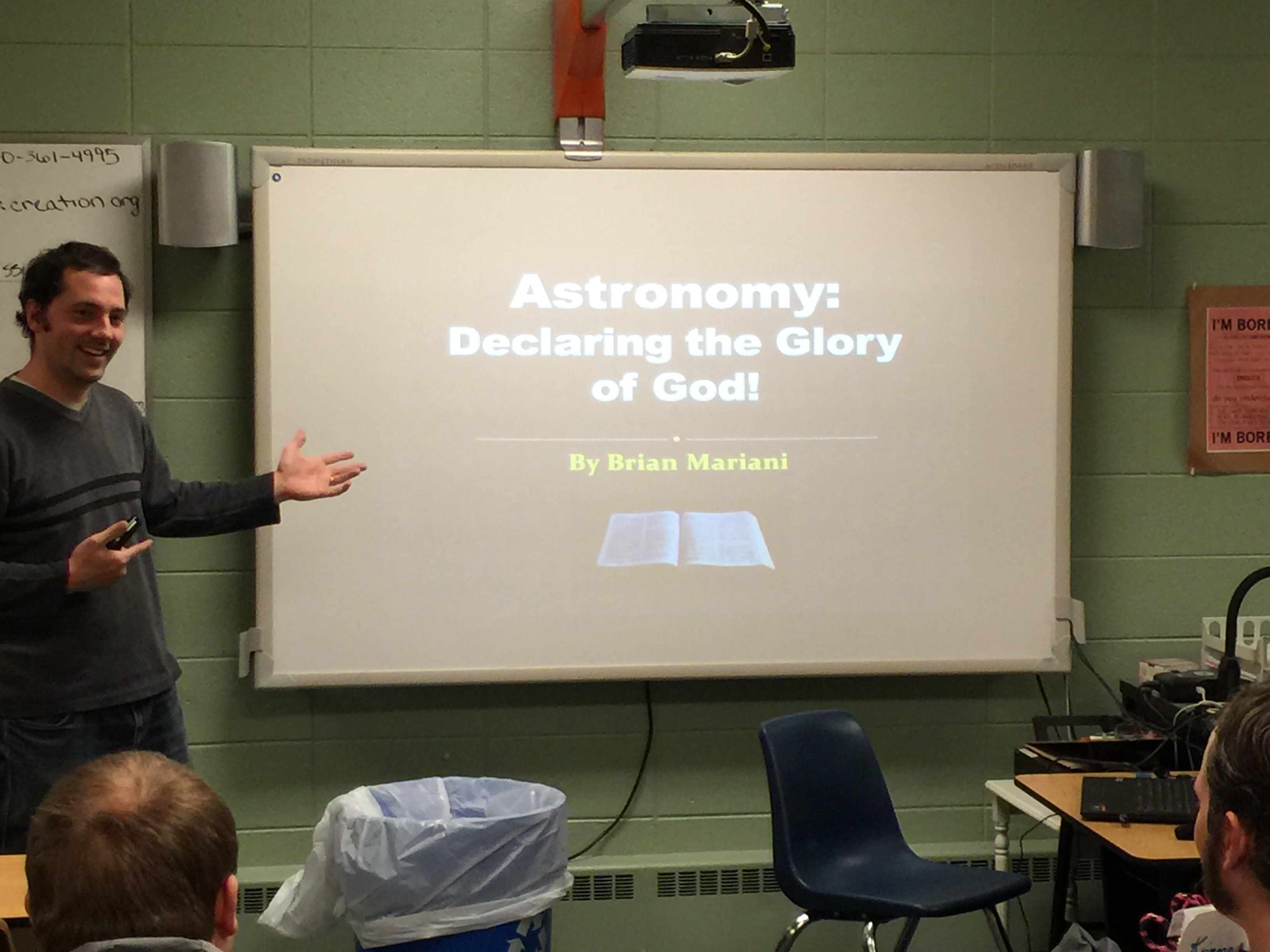 Recently, I was blessed with the opportunity to teach a group of young
students touring the US from France! I know hardly anything about France, but now I guess I know a little more. It was interesting to watch these students as they started off shy and unsure of what I was sharing with them. I was told at one point too, that as much as evolutionary thought has infiltrated the US, in France it has gone even farther. There is really no debate at all there, because Evolution is the only option taught in France.
It is amazing and scary to realize that so many are deceived by Evolutionary teaching because that is all they will ever hear.
"The first to plead his case seems right, until another comes and examines him." (Prov. 18:17)
This experience also reminded me of the following verses. I think that it is evident in our secular society that many will only hear what they want to hear.
"For the time will come when they will not endure sound doctrine; but wanting to have their ears tickled, they will accumulate for themselves teachers in accordance to their own desires, 4 and will turn away their ears from the truth and will turn aside to myths." (2 Tim 4:3-4)
So, I started off teaching about the basics of the creation/evolution controversy and how it all boils down to faith, your worldview and how you interpret the same evidence. I could tell they were all a little skeptical of what I was sharing at first, but the lights started coming on and they started asking a lot of questions. It went from a quiet room of out-of-place foreigners to them filling the office with their language. They started understanding the controversy and their interest and fascination soon began to grow.
I shared evidence from Geology, Biology and Astronomy, as well as teaching about Dinosaurs – and they couldn't believe the amount of evidence that we have on our side.  It was amazing to me to see these young people strengthened in their faith in our Creator God and the Bible! In my mind, it really is a no-brainer once you hear the other side of the story.
Continuing 2 Timothy 4, this is my prayer for us all:
"But you, be sober in all things, endure hardship, do the work of an evangelist, fulfill your ministry."  (2 Tim 4:5)
And also remember 1 Thess 5:21 "But examine everything carefully; hold fast to that which is good;"