As many of you know, my wife Sue was diagnosed with cancer in the small intestine.  When we first heard the news, we and the doctors were very concerned about the severity of the cancer.  There was a chance the cancer had already spread to the other organs.  Thoughts of living without Sue went through my mind.  These thoughts were unbearable.  The surgery went very well and the doctors were confident they removed all the cancer, but then there was the recovery.  The recovery was worse than I expected.  Sue had about six months of pain, weight lose, and digestive problems.   On top of all that, she had some complications, and two weeks ago had to undergo major surgery to fix these complications.
Reflecting on the past six months with the fear of losing my wife and the pain she was enduring, I realized this would all be for a season.  I knew one day we would be together again and she would have no more pain. Then I thought about the unbeliever.  If a person has not trusted Jesus Christ as his Savior, he will live forever in a place of misery and be eternally separated from the Creator.  This was a thought too scary to entertain.  I then read a couple of Scriptures where God weeps, and two of these times it was over the unbeliever.  God weeps over the broken relationships caused by sin and the rejection by the unbeliever of His free gift of salvation.  God longs for a relationship with all people.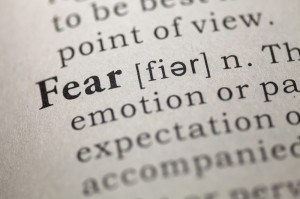 Then I realized I was part of the problem.  I was scared, and sometimes reluctant, to witnesses to others.  People need to know about the free gift! And how will they know if someone does not tell them!  It was time for me to overcome these fears and tell others.  After spending so much time in the hospital, I decided to witness to the nurses.  I was surprised to see the hunger that they had to know the truth.  One nurse said he believed God had brought us to the ICU just for him.  He was struggling with many issues and creation and salvation was just what he needed to hear.
John  4:35 –  "Say not ye, There are yet four months, and then cometh harvest? behold, I say unto you, Lift up your eyes, and look on the fields; for they are white already to harvest." (KJV)
This statement is so true, the fields are white, but we need laborers.
Rich Stepanek
If you would like to see if an AOI seminar is right for you, or you would like to help the work of Alpha Omega Institute, please visit our website events page or our donate page. Keep up to date with what AOI is doing.  Thanks for your partnership.