As most of you know, I had a Whipple surgery on November 25th, because of cancer in the duodenum.  As the months after my surgery pass, and as I try to adjust to my "new" (but certainly not improved!) redesigned digestive system, I have found myself having some troubling thoughts.  I have often looked with envy at other people who can eat anything they want, anytime they want, and feel good afterwards.  No pills, no pain, no restrictions, and I think, "this just isn't fair."  These people do not think twice about what a blessing it is to have a digestive system that works well.  It doesn't even cross their mind!  How ungrateful these people are!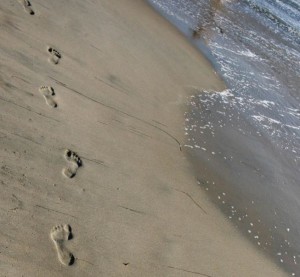 Then God brought conviction to my heart.  I thought about people who are blind.  Do I really thank God daily for my sight?  I honestly had to answer, "No."  What about people who are wheelchair bound for life?  Do I thank God daily for the ability to move and walk?  Another "no" answer.  Or how about those who are bedridden, or have lost limbs, terminally ill children, stroke victims, and the list could go on and on.  You get the picture.  I was just like the people I had called ungrateful.  I was no different.
I was suddenly overcome with my own self-centeredness.  And I cried out to God for forgiveness.  I could see my own area of suffering so clearly and yet there are so many areas of my life in which God had blessed me tremendously, but I often take those blessings for granted.  We all are keenly aware of our own "area of suffering," whatever it may be.  But how often we fail to have TRUE compassion for those who are suffering in other ways.  My prayer is that I would truly have a grateful heart daily to see the blessings from The Lord and to have a heart of loving compassion for others.
Sue Stepanek
If you would like to see if an AOI seminar is right for you, or you would like to help the work of Alpha Omega Institute, please visit our website events page or our donate page. Keep up to date with what AOI is doing.  Thanks for your partnership.