This is not an unknown revelation … things break. Some of these broken things can be repaired if we can only stick them back together. The first item many of us turn to for repairs is duct-tape or bailing-wire; however, if you try to put a vase, or fine china, back together using duct-tape, the results are far from satisfactory – and a wire repair on such items is preposterous. So our next option for restoration is some type of glue product. Two of the most versatile glues I have found are superglue and epoxy, both working well on many types of materials. Yet even superglues and epoxies have their limits, especially when it comes to bonding materials in wet conditions.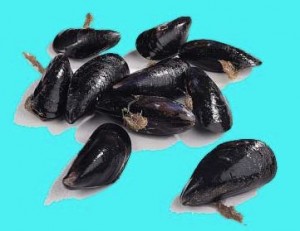 So how do you make better "wet glue"? Scientists have turned to one of God's created creatures to study and develop glues that stick together underwater … they are observing the mussel.
"Mussels manufacture their glue under water, yet the glue can withstand the force of a thousand pounds per square inch. Mussel glue will even stick to Teflon! The mussel begins by making the glue in two parts, each part made by a separate gland. One gland produces proteins that are like resin. The other gland makes the hardeners. When these are mixed, they harden into a strand in only a couple of minutes. The mussel will make many of these strands as it fastens itself to a rock. As more of these strands are made, they begin to cross-link with one another, greatly adding to the strength of the bond. The mussel makes between five and ten different kinds of protein strands, carefully limiting the cross-linking to produce the greatest strength. Without this mix, the bond would be brittle and easily break." (taken from the article "True Superglue" on the Creation Moments website.)
Scientists and engineers continue to find better and new ways to solve problems when they carefully study the design already established in God's creation.
Lanny Johnson
If you would like to see if an AOI seminar is right for you, or you would like to help the work of Alpha Omega Institute, please visit our website events page or our donate page. Keep up to date with what AOI is doing.  Thanks for your partnership.