I have been thinking quite a bit lately about the term "surrender."  In the weeks leading up to surgery, the word took on a whole new meaning.  Suddenly, so many things were out of my control.  It sometimes takes a real attitude adjustment, to release OUR control to others, even to God.  I heard a sermon during this same time period,  reminding me that I cannot question God's path because it is different than my agenda; even when that path includes cancer.  I MUST surrender.  Sometimes it is forced upon us.  We can respond willingly, or reluctantly.
This may seem silly, but right after surgery, when I was in the recovery room, the first thing I said to Rich was, "I have a great idea for a blog."  As I was coming out of the anesthesia, my mind was thinking about my surrender to my surgeon and the other doctors and nurses that day.     I definitely was no longer in control.  I was TOTALLY in their hands (I know I am ultimately in the Lord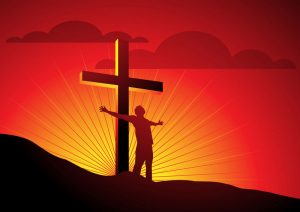 's hands). I was depending on them for everything. I had to trust them to know what they were doing.  And I did trust them.  Actually, I didn't want to be in control! I didn't have the medical know-how about these things. Even after the surgery, I had so many tubes, drains, monitors, and machines hooked up that I could hardly even move.
How silly, I thought, that sometimes we have a hard time surrendering to God, who is all-powerful, all-knowing, and so loving.  I would not have considered for a minute on giving advice to my surgeon on the best way to perform his job, or tell him that I maybe had a better plan.  But yet so often that is how we approach our heavenly Father, wanting our own agenda to be accomplished instead of surrendering to His path …whatever that may be.
Now I KNOW it is not an easy thing to do at times, but it is the only way to true joy and peace.  This also is not a one-time event, but a daily, even moment by moment, continual process, as I am finding out through my slower than I expected recovery process.  Again, I need to remind myself that I cannot, should not, and will not, question God's agenda, for He is truly a competent, trustworthy Physician!
Sue Stepanek
If you would like to see if an AOI seminar is right for you, or you would like to help the work of Alpha Omega Institute, please visit our website events page or our donate page. Keep up to date with what AOI is doing.  Thanks for your partnership.