I received a comment on a recent blog (Who's fault is it?), and so I wanted to respond on today's blog.
Comment:
Do you think that it's possible that God sometimes inflicts suffering to instruct us? Hear me out. The curse of the ground was to bring thorns into the work of man, to remind him that he's the cause of his own suffering. And the animal sacrifices instituted by God in the beginning: they cost us something. It's a little pain to show that we desire to be reconciled to God. And as you read the prophets, what did God do with Israel. Note that it is God doing the damage a lot of the time. And death itself is a curse from God on man. It was promised as a result of sin. But those who have faith in the resurrection power of Jesus' sinless life, death, and resurrection can overcome death by it. It would be like me flicking my son's finger when he sticks it in my mouth. (Filthy, grubby little things!) Sure, it hurts for a little while, and sometimes it hurts a lot for a long while, but we have faith that it's for the good.
I take that position currently. Does it seem tenable to you?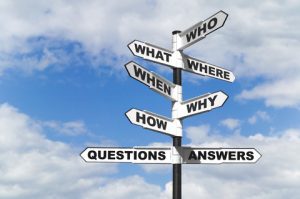 Response:
I will have to agree with you to a certain extent.  In some cases it is a very tenable. God can use suffering to instruct us.  Hopefully, suffering will bring us back to God and His Word, because Scripture is where we receive God's clearest instructions.
God used plagues with the Israelites to draw them back to Him. In the 28th chapter of Deuteronomy, we read of the blessings and curses for Israel.  When Israel turned away from God and His laws, it would result in a number of curses, including diseases. Many times God would send His prophets to warn the Israelites of their sins.  In Exodus, God sent a number of different plagues on the Israelites because of their rebellion.  In these cases, it was very clear that these plagues were from God for the purpose of turning Israel from their sin and back to Him.  The same is true for pharaoh and Egypt.  Pharaoh and the Egyptians knew these plagues were from God, because of their disobedience to God.  Moses, God's prophet, clearly proclaimed these consequences and plagues to pharaoh.  The same thing is expressed to your son, for he knows he did something wrong by your flicking of his finger.
Today it is not always so clear.  Look at Job.  His friends were accusing Job of living in sin and thus God was obligated to bring judgment on him.  This was clearly not the case.  In Job 42:7-8, God rebukes Job's friends for not speaking correctly about the LORD!
Job 42:7, 8
"And it was so, that after the LORD had spoken these words unto Job, the LORD said to Eliphaz the Temanite, My wrath is kindled against thee, and against thy two friends: for ye have not spoken of me the thing that is right, as my servant Job hath. Therefore take unto you now seven bullocks and seven rams, and go to my servant Job, and offer up for yourselves a burnt offering; and my servant Job shall pray for you: for him will I accept: lest I deal with you after your folly, in that ye have not spoken of me the thing which is right, like my servant Job. "
We have to be very careful not to accuse God, or people, of doing things that they may not have done.  In Job, it was Satan who was behind the plagues.
In the case of the man born blind, again the people believed his blindness was the result of his or his parent's sin.  But this was not the case.  It was so Jesus Christ's works, God's Glory, could be manifested before the people, and by seeing they may believe.
John 9:2, 3
"And his disciples asked him, saying, Master, who did sin, this man, or his parents, that he was born blind? Jesus answered, Neither hath this man sinned, nor his parents: but that the works of God should be made manifest in him."
There is also the case in which people who live a sinful lifestyle (for example; pre-marital sex, adultery, homosexually, drug use, alcohol abuse, etc.) will come down with diseases.  This is just the consequence of their behavior, and not necessarily God striking them with these diseases.  Even poor eating habits, smoking, and dangerous activities can lead to poor health.
I believe the majority of the diseases, cancer and others, is caused by the increase of corruption in our bodies which began after Adam sinned.  This corruption has increased drastically since the Flood. The Increase in mutations in the human body accompanied with viruses, bacteria, etc. has had a drastic effect on us all.
In the case of my wife, the oncologist examined Sue's profile and from his examination concluded that Sue should not have cancer.  With her good eating habits and healthy lifestyle, she should have been in perfect health.  He concluded that the cause could be a bad gene (mutation) that was passed down from her parents, grandparents, or great grandparents. Another possible cause could be stress.  With raising two biological and four adopted children, being my help meet, and the particular difficulties of ministry; she has had plenty of stress!
Sue has not gone through just a little pain, but she has gone through over four weeks of hell.  We knew it was going to be bad, but I did not think it was going to be this bad.  She is showing some improvement, but it is slow.  Also, her illness has shut down my individual ministry with AOI, and it may have an effect on my future ministry.  I have been on call 24/7 for Sue in trying to ease the pain and discomfort, cooking food she can eat, getting her medication, shopping, and doing everything she would do if she was healthy.  If anybody is responsible for this, it is probably Satan and his demons… what better way to neutralize me than by attacking my wife.
I believe God will use her cancer for His glory and our good.  It has certainly changed our view of life.  We all waste a lot of time, money, and energy on things which are not important, especially in God's eyes.  God views the souls of man, their relationship with Him, and their future destination as of ultimate importance and not the accumulation of stuff, which the world views as important.
The world views God as someone who takes joy in making life miserable for people. This is not what I read in Scripture, especially in the book of Genesis.  The Scripture proclaims God as a perfect, righteous, holy, and just God, and so He will judge the ungodly.  But He is also loving, compassionate, and merciful.  He desires to serve us and to take care of us.  God has a desire for everyone to be saved, and to deliver us from this present evil age. He will ultimately take us to a world of no pain, suffering, cancer, etc., where we will be in perfect communion with Him.
He wants us to conform to the image of His Son, and this will take the studying of His Word, His guidance, and His discipline.  The reason for us conforming to the image of His Son is for our good, His glory, and an eventual perfect relationship with Him.
Romans 8:29
"For whom he did foreknow, he also did predestinate to be conformed to the image of his Son, that he might be the firstborn among many brethren."
I hope God can use Sue's bout with cancer to show the world His love and compassion.  That He is always with us and will not forsake us. We pray that God can use this fight with cancer to bring us, and others, into a closer relationship with Him.  Thank you for all your prayers as well.
Richard Stepanek
If you would like to see if an AOI seminar is right for you, or you would like to help the work of Alpha Omega Institute, please visit our website events page or our donate page. Keep up to date with what AOI is doing.  Thanks for your partnership.