Marilyn and I spent another week at Camp IdRaHaJe West above Paonia, CO. This week we taught Creation to the Middle School Camp (6th – 9th Grade) of 60 campers, 12 counselors, and numerous other staff.
We had another very exciting week. As at the Junior Camp, we had a mixture of church-going kids, non-churched kids, and kids coming from churches where the Bible is not taught.
The Holy Spirit was really evident at this camp …we had 30 campers put their faith and trust in Jesus Christ for the first time! That is 50% of the camp getting saved! Two others rededicated their lives to Jesus.
The last day, the camp Pastor asked the campers if they would like to be baptized. With the parent's permission, 18 of the campers braved immersion in the icy cold water of a nearby pond! What a powerful witness of their new faith!
As new babes in Christ, these campers will be under heavy spiritual attack. Pray with us that they will remain strong in their decision to follow Jesus and have the opportunity to be discipled so they can continue to spiritually grow.
Lanny Johnson
Billboard From God: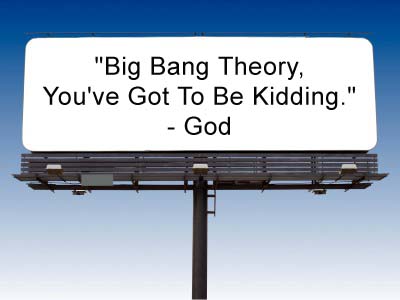 If you would like to see if an AOI seminar is right for you, or you would like to help the work of Alpha Omega Institute, please visit our website events page or our donate page. Keep up to date with what AOI is doing. Thanks for your partnership.