Marilyn and I spent last week at Camp IdRaHaJe West above Paonia, CO., where we taught Creation to a Junior Camp (2nd – 6th Grade) of 56 campers, 12 counselors, and numerous other staff.
IdRaHaJe stands for I'd Rather Have Jesus. It was an exciting week, where we had the blessing of being able to teach two 1 ½ hour chapels a day. The campers were very enthusiastic … they were actually running to chapel, and coming 10 to 15 minutes early!
After the first chapel, some of the girls were coming in 30 minutes early to save front row seats. One of the boy cabins tried several times to get there first, but the girls always managed to beat them by several minutes. The campers and staff had a great time learning about: scripture, songs, the problems of evolution, the evidences for Creation, the truth of the Word of God, and the Gospel of Jesus Christ.
Many of the campers were non-churched children or came from churches where the Bible is not taught. One 11 or 12 year old boy shared that this was his first time reading the Bible … he was referring to the scripture verses we teach at the beginning of every chapel.
The greatest joy of the week was the night I presented the gospel message. We had 15 campers put their faith and trust in Jesus Christ for the first time, with 8 others rededicating their lives to Jesus.
Would you pray for these kids (I won't post their names … the Lord knows who they are)? As new Christians, they will be under heavy spiritual attack. Pray that they might remain strong in their decision to follow Jesus and will be discipled, so they will continue to spiritually grow. A fire not fueled will soon die out!
Lanny Johnson
Billboard From God: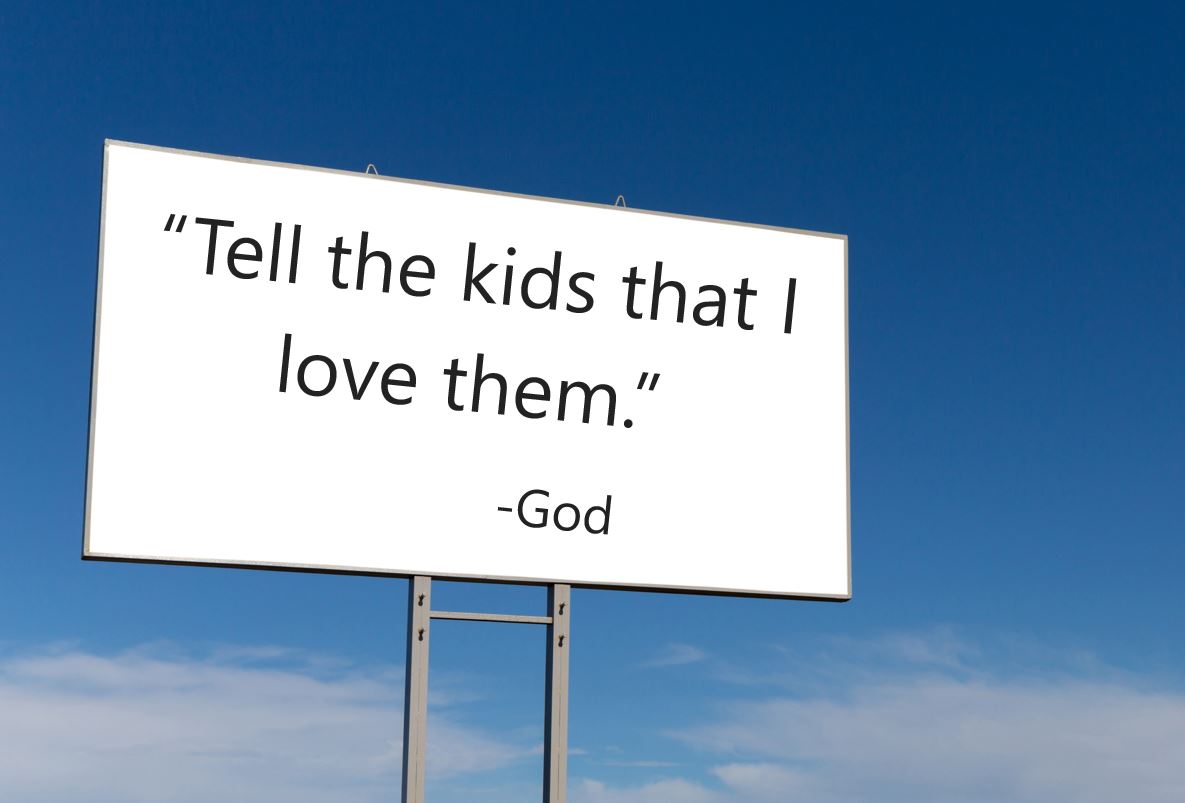 If you would like to see if an AOI seminar is right for you, or you would like to help the work of Alpha Omega Institute, please visit our website events page or our donate page. Keep up to date with what AOI is doing. Thanks for your partnership.