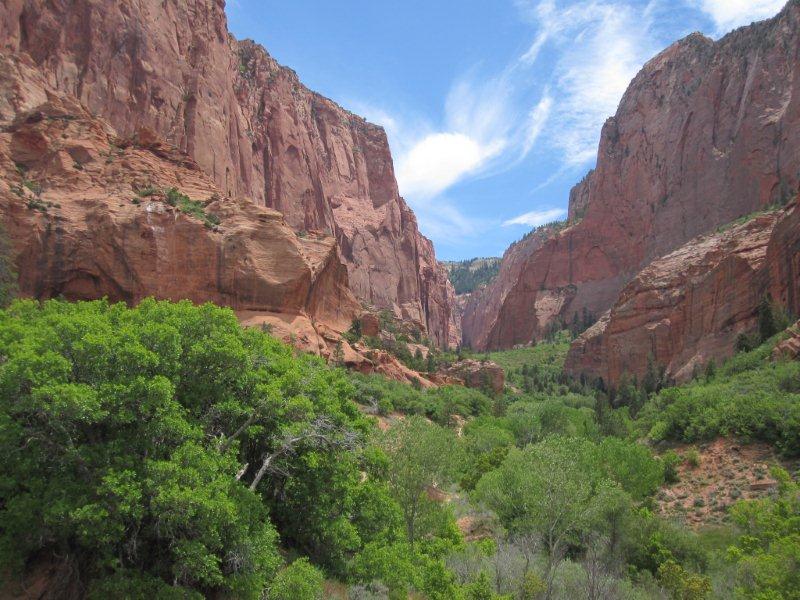 Too many times when we are on the speaking circuit, we just point the nose of the vehicle to get from point A to point B without seeing what else is around us.  This time on our way back from speaking in Las Vegas, we had an extra day to explore! We got off the interstate in Utah and took the scenic route back to Grand Junction, camped overnight, and got in a good hike.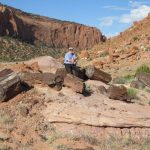 Yes, interstate highways do afford some good scenery, but there is so much more out there if we take the time to explore the back roads. We explored enough that we found ourselves setting up our tent by flashlight in a desolate area off of a side road south of Boulder, Utah. It turned out to be a perfect place to camp with an extra special bonus for this geologist! The whole area had an abundance of petrified wood. We even tied our tent cords to chunks of it.
The next morning, we took a hike up a canyon and found petrified wood all over. Some might say it was a petrified "forest," but it lacked the typical earmarks of a "forest." It was certainly a large petrified log jam!  This is kind of what you might expect from Noah's Flood, isn't it? (I will write another article on this later.)
I am including some of the snapshots along the way, as well as pictures of some of the petrified logs (our only reminders of the trip, since the area was in a region where collecting is prohibited).
My next trip is by United Airlines. Even though I would surely love to sit in the cockpit and take a few side excursions, I don't think they would let me. Besides that, it would make the other passengers quite nervous!
Dave Nutting
If you would like to see if an AOI seminar is right for you, or you would like to help the work of Alpha Omega Institute, please visit our website events page or our donate page. Keep up to date with what AOI is doing. Thanks for your partnership.