Here is an interesting documentary from a popular secular source, NOVA. Remember to be skeptical and do your research to study and evaluate the claims that you hear, be a Berean.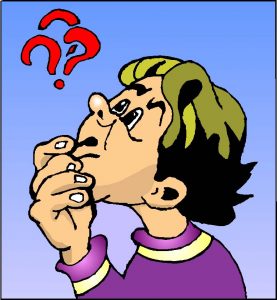 Things to think about:
-Science works on an assumption that scientists are being truthful and their data is true.
-What percentage is acceptable in dealing with how many scientists cheat?
-Is 1% acceptable? .1%? What is the possible true percentage?
-Piltdown Man example
-"People believed in it, because they wanted to believe."
-It was not until the 1950's that it was disproven.
-This deceived almost a whole generation.
-"Sometimes cultural bias overwhelms scientific objectivity."
-Organized skepticism is important.
-Burt's faked psychology testing.
-Breuning's work on medicine and the behavior of "mentally retarded" people.
-Sometimes the results are very clear and most often data can be interpreted in many ways.
-You should do further research and more experiments, but you might not want to take that extra time, effort and MONEY.
-"It doesn't take much to cook the data."
-You have to rely on the 'Truthfulness' of the data that is recorded.
-Fraudulent or sloppy work can still be published through any publisher.
-With over 1 million papers being written each year, most are not read or important.
-repeating studies is not worth it and if you do repeat a study, and the results are different, there are too many variables usually to disprove the previous papers.
-Scientists are not surprised with the idea that fraud is happening.
-90% of the scientists that have ever lived were alive in that time.
-You can't get ahead, get tenure, or advance if you are unsure of the results of your experiment…so scientists have learned to make their results worth something – often even if their data isn't conclusive.
-The environment of the scientific community lends itself to making more out of your data than it really says.
-Even young students lied about their results.
-Scientists have signed their names on as many papers as possible so that they can be more advanced.
-Robert Slutsky had many fraudulent and questionable papers.
-Standard deviations (errors) are often made smaller so that the results look better.
-We don't assume that someone we know is being fraudulent, especially if they are of higher rank than you or if they are well respected.
-Whistle-blowing can be dangerous for your own reputation.
-"We cannot have cheating and fraud in Medical research!"
-This should be ethically required, legally required, and morally required.
Other resources for this topic:
http://creation.com/science-fraud-epidemic
http://en.wikipedia.org/wiki/Scientific_misconduct (use discretion in believing Wikipedia…and all of these sources)
http://www.naturalnews.com/041592_scientific_fraud_research_papers_junk_science.html
http://www.nytimes.com/1991/04/09/opinion/l-in-commercialized-science-era-fraud-thrives-018791.html
http://www.popsci.com/science/article/2013-05/half-cancer-scientists-have-been-unable-reproduce-studies-survey-finds
Brian Mariani
If you would like to see if an AOI seminar is right for you, or you would like to help the work of Alpha Omega Institute, please visit our website events page or our donate page. Keep up to date with what AOI is doing.  Thanks for your partnership.