We love how God, in His amazing sovereignty, directs our steps before we have any idea of what's going to happen.
We experienced that recently when we planned a last-minute trip to California to witness my two youngest brothers being baptized. We sent out some emails and contacted several people to see if there was any interest, or opportunity, to do some speaking and sharing about our work with AOI. It has been amazing to see how God has opened doors for us!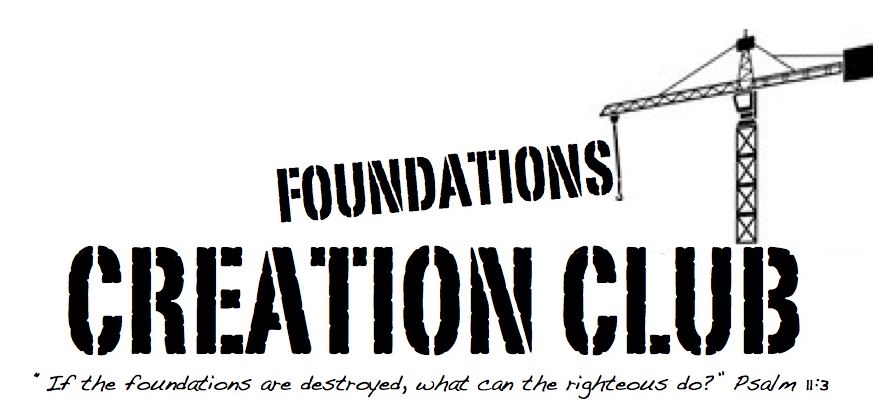 One great opportunity has been to get connected to a couple of creation clubs in the Sacramento area of California. One is called "Foundations Creation Club" in Cameron Park, CA, and was started by a 16 year old man who is passionate about sharing the creation message. They had a meeting planned for the night after we arrived in CA, and when we let him know that we would be there, he offered Brian the opportunity to speak on Ancient Man during a segment of the program.
The night consisted of Brian's talk, a showing of "Evolution vs. God," and a talk by the founder of the club on "Noah's Ark: Fact or Fiction?" The evening was attended by 70 people, and it was exciting to see such a well-organized, flourishing group. We look forward to seeing how God uses that ministry in their community!
We were delighted to discover that there are multiple Creation clubs in the area, and had made plans to attend another one. Of course, God is always working and going before us, and He had prepared to bless us and the group itself in His perfect timing. Sadly, the Pastor who had been scheduled to speak that evening was sick, so the leaders asked Brian to fill in for him. So, though we were sorry not to get to hear him speak, it was a blessing for Brian to have another opportunity to share a presentation on the authority of Scripture and Ancient Man. Wow, praise be to our God who never sleeps and is always working!
The chance to get connected to these clubs directly ties into our passion and desire to build up "Amateur Creation Speakers" across the country… and even the world. Many people may be excited about doing creation speaking, or want to receive mentoring and teaching themselves, or just determined get involved in Creation ministry somehow, but don't know of any local venues. How many people have opportunities like this in their area and don't even know it?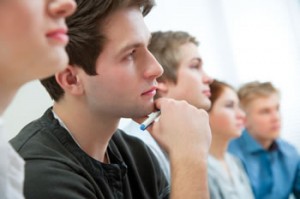 We are working at developing ways to build up local groups like this, and to provide training opportunities where anyone with a God-given passion for creation can grow and develop their abilities to share this truth with others. So whether you are 12 or 72, remember there aren't age-limits to serving God in the areas He is calling you! So no matter how young or old you are, you can get involved! If you are interested, contact Brian at bmariani@dicovercreation.org . He would love to talk more with you!
We appreciate your prayers as we press on in faith, and strive to be prepared at any given time for our great God to give us opportunity to share His truth!
Aimee Mariani
If you would like to see if an AOI seminar is right for you, or you would like to help the work of Alpha Omega Institute, please visit our website events page or our donate page. Keep up to date with what AOI is doing.  Thanks for your partnership.