Hey guys, on our last post, we gave our introduction and testimonies. Now I want to share a little bit more. I want to share about my vision and motivation in working with AOI.
For the past 10 years, I have been interested in Creation Science, but never have known how to get involved. I believe that there is a whole army of young people who see the importance of Creation and want to make a difference…yet they don't know how. You may be one of those people that want to get involved (even if you are not "young").
As you know, our ministry is small and limited to what we can really do, but I want to connect people all over the country in small, local Creation Groups and in being connected, WE can do a lot to affect our local communities, which in turn is affecting the whole world.
You may be thinking, "what can I really do?" By yourself, you are limited, but we want to connect you to be able to do Creation Ministry with other people who are doing Creation Ministry. There can be strength and growth in numbers.
So I have put together a short checklist below on how to get involved in Creation ministries. Helpful explanations and resources can be found on the expanded checklist on our Get Involved in Creation Ministry blog post.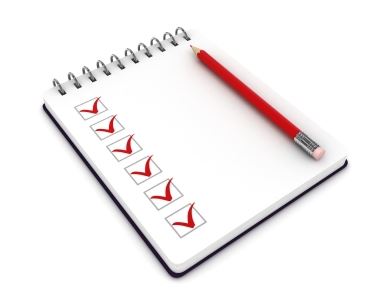 Pray about what God wants you to be involved in. Getting started in Creation Ministry might be the hardest step, but it may not be as hard as you think.
Start a group, whether on facebook or a small Bible study group, among family or friends. With this group, you can teach each other, outreach to your local community, and many other projects that could greatly impact your church, your community, AOI, other Creation Ministries, evolutionist and atheist groups, and beyond.
Connect your group to AOI by contacting us, so that we can build a network of people sharing and teaching creation from all around the world. If there are other groups in your area, then we can help connect you. This is the body of Christ in action.
For more information on doing Creation Ministry, check out our new facebook group, Amateur Creation Speakers.
Remember, God works through the lives of normal people.
Do you want to make a difference and make an impact in the world? How do you do that?
Checklist to get involved in Creation Ministries
Pray
Connect to a Group
Read and Learn about Creation Topics
Know the Heart of the Matter
Study Evangelism
Answer Youtube Comments or engage the virtual community
Start Writing (or using other talents)
Do Short Videos
Create Powerpoints (or other demonstrations)
Do your Presentation for your youth group, church, or do a VBS with your local group.
*To learn more (or if you have problems with the links above), each section is expanded at http://brianandaimeeforcreation.wordpress.com/2013/07/17/get-involved-in-creation-ministry/  or also at https://www.facebook.com/groups/amateurcreationspeakers/  and in the File section entitled: "Full Checklist to Get Involved in Creation Ministries"
Brian Mariani
If you would like to see if an AOI seminar is right for you, or you would like to help the work of Alpha Omega Institute, please visit our website events page or our donate page. Keep up to date with what AOI is doing.  Thanks for your partnership.