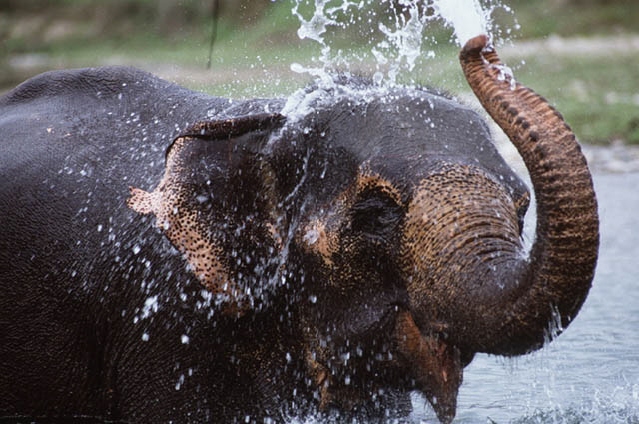 We went to the circus the other night with our grandkids and families. I love a circus … especially when the grandkids are with me. Just to watch their excitement gives me joy.
This small circus had two elephants that entertained us all in the center ring. One of the things that amaze me about elephants (other than their size) is their trunks.  One of the elephants climbed onto a metal pedestal, and then, not liking the position of the second pedestal, reached out with its trunk and effortlessly moved it (it took two grown men to carry it into the ring). The elephant trunk certainly must be the most remarkable nose in all of God's creation.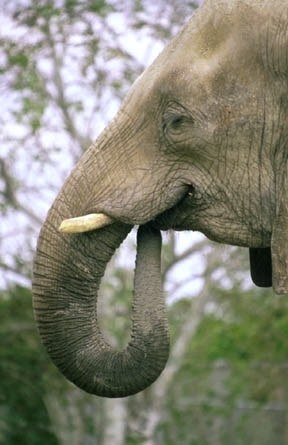 The human body only has a total of 639 muscles. The elephant's trunk alone has 6 major muscle groups, each subdivided into over 100,000 muscle units!
The elephant can use its trunk with great power and strength … ripping bark from trees, lifting heavy objects, killing predators. It can also be used to gently caress its young.
Elephants have lobes on the tips of their trunks (African elephants – two lobes, Asian – one) that act like dexterous fingers. With their trunks they can grasp leaves, branches, grass, bark, flowers, fruit, roots, seeds, and other objects as small as a coin.
The trunk can be used in a variety of other ways: to suck up water to squirt into the mouth for a drink, or spray cooling water on their backs; to throw dust in the air; rub their eyes; make trumpeting sounds; smell; greet one another; and even snorkel. 
The extraordinary design in the elephant's trunk is a testimony to an awesome Creator.
Lanny Johnson
Church Signs of the Week: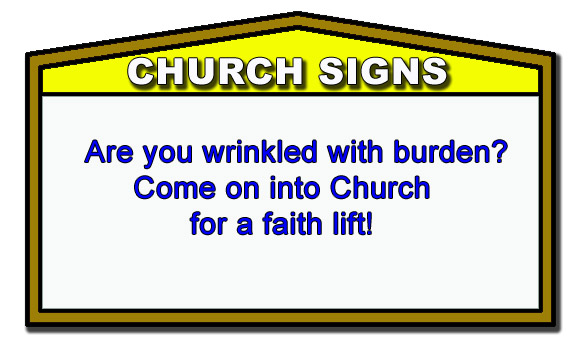 If you would like to see if an AOI seminar is right for you, or you would like to help the work of Alpha Omega Institute, please visit our website events page or our donate page. Keep up to date with what AOI is doing. Thanks for your partnership.