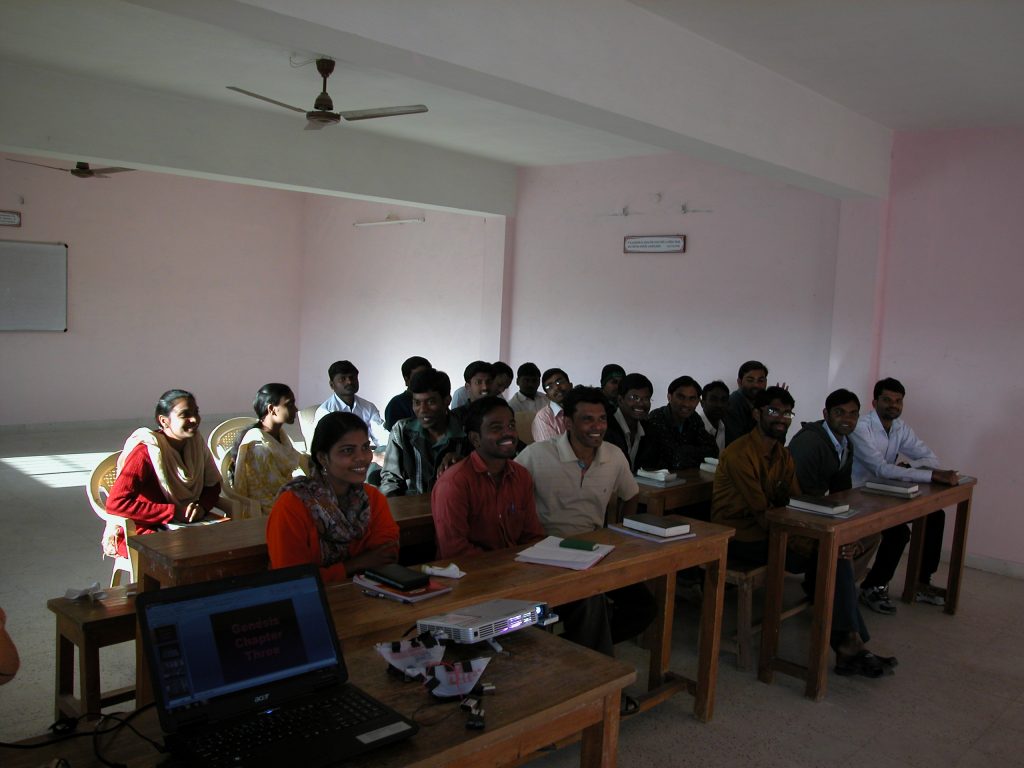 This was my fourth time to travel to India teaching creation.  The spiritual hunger I observed was  greater than all previous trips.  Many have been taught evolution and have compromised Scripture with this philosophy. 
Once they realize the fallacies of evolution, and Genesis is true history, a burden was lifted and you could see the joy arise in their faces.  Many truly understood the importance of this message and some are eager to teach this message to others. 
We are now in the process of equipping and training Indians so they can reach others in India.  2 Timothy 2:2  And the things that you have heard from me among many witnesses, commit these to faithful men who will be able to teach others also.
It is essential that God's Word is spread through this multiplication concept the Lord has given us.  By training faithful, native men, the message can be communicated more effectively in their own language and culture. 
Please pray for our efforts in India, and especially for those receiving training.
Rich Stepanek
If you would like to see if an AOI seminar is right for you, or you would like to help the work of Alpha Omega Institute, please visit our website events page or our donate page. Keep up to date with what AOI is doing.  Thanks for your partnership.