Last week I received a phone call from a man who had attended a camp where we had spoken almost 25 years ago!  He was 13 or 14 at that time, but has been out of touch with us since. He had recently found us on our website. The creation message has been important to him all these years.
Sometimes we don't hear from people at all as to how the message has impacted them until many years later.  Usually it is because we returned to an area and are approached by someone, "Remember me? I was that skeptic . . . ."  Sometimes a pastor might say, "Remember that atheist who badgered you?"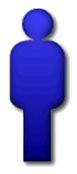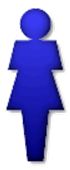 This time, this young man wasn't a skeptic but took everything in and even helped in the camp. The creation message stuck with him all of those years to the point that he is now frequenting creation sites and found us once again. We are thankful he had gotten a firm foundation on which to build his faith and is now passing that on to his teenage children. We hope he will be able to bring his family to our Redcloud Creation Mountain Adventure this summer to help fortify the next generation.
It is great to hear from those who have been impacted by the message and we wonder how many more are out there that have not been in touch with us! Is that you who is reading this?
Dave Nutting
Images courtesy of: http://www.designedtoat.com
If you would like to see if an AOI seminar is right for you, or you would like to help the work of Alpha Omega Institute, please visit our website events page or our donate page. Keep up to date with what AOI is doing.  Thanks for your partnership.