In April, I was invited by Master Plan Ministries  to speak on the Auraria campus in downtown Denver. The Auraria campus is the home of Metro State College, University of Colorado Denver, Community College of Denver and approximately 40,000 students. Auraria is the largest campus in Colorado and has a very sizeable international student population from some of the most closed nations in the world.
I was invited to speak on the "hot" topic of Creation at the weekly evening meeting (AMP). I shared with a larger than usual crowd on "Is the Bible Scientifically Accurate?," which received a good response and lots of one-on-one Q&A time after the meeting.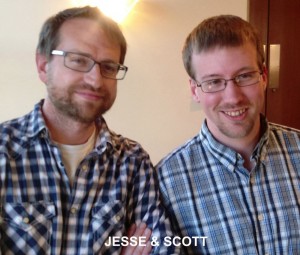 During this evening meeting, Scott (a staff member with Master Plan) invited everyone to the talks I would be doing the next day at the science building on campus … "Age of the Earth", "Hand of God", and "Miracle of Life."
Scott went on to share, "Today, as Jesse (Director of Master Plan Ministries, Auraria campus) and I were hanging up posters for this event, we had a professor come up and say, 'No offense, but I will be tearing all these posters down.' We respectfully responded explaining that we have a right to put posters up as a club and asked that he not tear them down."
Master Plan had been doing many Creation events at the science building and advertising them with posters … the posters kept disappearing! After taking the science professor to task, the posters have remained after posting. It would seem that an "unbiased" scientist was not so unbiased after all.
While on campus I saw many posters advertising many events and functions – from different religions, alternative life-styles, benefits of drug use, abortion clinics, etc. All of these were tolerated. Yet any mention of the Bible and Creation is considered intolerable by some!
Please pray for the truth of the Word of God to be delivered to the campus through the staff and volunteers at Master Plan Ministries. They are on a spiritual battleground!
Lanny Johnson
If you would like to see if an AOI seminar is right for you, or you would like to help the work of Alpha Omega Institute, please visit our website events page or our donate page. Keep up to date with what AOI is doing.  Thanks for your partnership.