Discover Creation with AOI
Welcome to Alpha Omega Institute's new website! We're glad you took the time to check us out. We are unashamedly Biblical in presenting our views, yet we are seriously dedicated to presenting scientific and historical evidence to back up these views.
If you are a Christian, we believe you will find lots of evidence on this site to affirm your faith. If you are a searcher or a skeptic (like some of our staff used to be) we welcome you! We hope you will explore the evidence with an open mind, consider how you came to your current beliefs, and seriously contemplate how your view of origins impacts your life and destiny.
Welcome to the journey!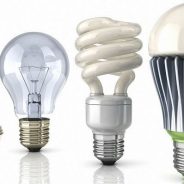 You have probably heard that "A picture is worth a thousand words." Studies have shown that 80% of the knowledge our brain accumulates comes from sight. So with these two thoughts in mind, we have chosen to use pictures and graphics as a powerful tool for teaching. For the last 24 years, Marilyn and I have used many techniques for projecting images. When we first began with AOI, Marilyn was doing the major amount...
Read More
It is exciting to see those connected with AOI now teaching and touching the lives of others. Allen is evidently enjoying teaching children in India the truth of God's Word – in this case Genesis 6-8 about Noah's Flood. This book and many others were donated by his local church.  Please pray for good fruit of the ministry of Allen and Molly! Praise God for what He is doing throughout the world! -Dave Nutting
Read More