Discover Creation with AOI
Welcome to Alpha Omega Institute's new website! We're glad you took the time to check us out. We are unashamedly Biblical in presenting our views, yet we are seriously dedicated to presenting scientific and historical evidence to back up these views.
If you are a Christian, we believe you will find lots of evidence on this site to affirm your faith. If you are a searcher or a skeptic (like some of our staff used to be) we welcome you! We hope you will explore the evidence with an open mind, consider how you came to your current beliefs, and seriously contemplate how your view of origins impacts your life and destiny.
Welcome to the journey!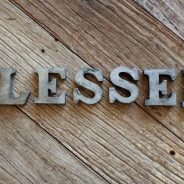 In the same stream as my last blog (this time of year actually slows down enough to collect your thoughts again), I want to continue to reminisce on my recent travels.  So step back a little in time with me again (this was also last September). …One added perk of a traveling creation ministry like ours, is the blessing of passing through parts of the country where our children now live. We currently have three daughters and...
Read More
"Such striking similarities between creation stories from numerous cultures worldwide and the Genesis account have been hard to explain for evolutionists." Calvin Smith, Indian creation myths: The Genesis of Native American creation stories, published June 10, 2010, Creation Ministries International, http://creation.com/indian-creation-myths, accessed September 7, 2013. Picture credit: Answers in Genesis – http://www.answersingenesis.org/docs2006/1024ark.asp
Read More