Discover Creation with AOI
Welcome to Alpha Omega Institute's new website! We're glad you took the time to check us out. We are unashamedly Biblical in presenting our views, yet we are seriously dedicated to presenting scientific and historical evidence to back up these views.
If you are a Christian, we believe you will find lots of evidence on this site to affirm your faith. If you are a searcher or a skeptic (like some of our staff used to be) we welcome you! We hope you will explore the evidence with an open mind, consider how you came to your current beliefs, and seriously contemplate how your view of origins impacts your life and destiny.
Welcome to the journey!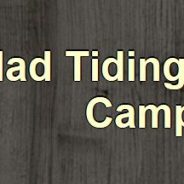 I had the opportunity in July to minister to a great group of third to fifth graders at Glad Tidings Bible Camp (located in northeastern Nebraska). The week was mostly hot and humid, but it was sprinkled with a few more manageable days.  This Coloradoan is not accustomed to the humidly. But as the days passed, I became much more acclimated. I began the week by asking the following question – "How many of you are not sure, if you were to...
Read More
Atheistic Claim: "The laws of logic are uncreated and…are necessary…Things that are necessary do not require an explanation of their existence." Answer: Saying, in essence, "they just exist" is not a cause or justification. Atheists often object when we say God exists first. A supernatural, personal creator is actually a reasonable cause for everything else. The atheistic perspective is still unjustified in this. Mike, Explaining Logic, September 30, 2011, Foxhole Atheism, http://foxholeatheism.com/explaining-logic/,...
Read More