Discover Creation with AOI
Welcome to Alpha Omega Institute's new website! We're glad you took the time to check us out. We are unashamedly Biblical in presenting our views, yet we are seriously dedicated to presenting scientific and historical evidence to back up these views.
If you are a Christian, we believe you will find lots of evidence on this site to affirm your faith. If you are a searcher or a skeptic (like some of our staff used to be) we welcome you! We hope you will explore the evidence with an open mind, consider how you came to your current beliefs, and seriously contemplate how your view of origins impacts your life and destiny.
Welcome to the journey!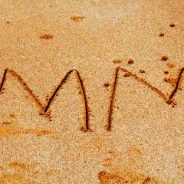 Summer is a fantastic time for teaching at Vacation Bible Schools and camps. Rich recently took part in separate VBS programs in two different locations (as many as we can get). A comment we heard from one of the older participants was an encouragement. She told one of the VBS leaders – "Not only is he (Rich) teaching about the Bible, but he is also teaching about science. I learned more science in 30 minutes than I did in six months at school!" ...
Read More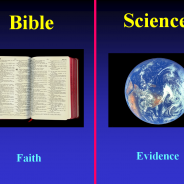 In Ep. 3 of our ongoing videos, Mary Jo describes how she believed the Bible completely, but did not know how to reconcile what the Bible says to the Evolutionary history taught in Science. So she drew a line down the middle and the two truths didn't mix. But the reality is that God's Word and God's World do agree perfectly. See here for more evidence: http://www.discovercreation.org/about/what-we-believe/whats-the-evidence/
Read More