Discover Creation with AOI
Welcome to Alpha Omega Institute's new website! We're glad you took the time to check us out. We are unashamedly Biblical in presenting our views, yet we are seriously dedicated to presenting scientific and historical evidence to back up these views.
If you are a Christian, we believe you will find lots of evidence on this site to affirm your faith. If you are a searcher or a skeptic (like some of our staff used to be) we welcome you! We hope you will explore the evidence with an open mind, consider how you came to your current beliefs, and seriously contemplate how your view of origins impacts your life and destiny.
Welcome to the journey!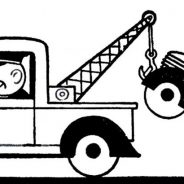 The best laid plans and preparation don't always go as planned. Last week we prepared our truck and 5th wheel trailer for its first spring road trip. We were heading to Albuquerque, NM, and a nearby community to teach at a church, followed by a three day homeschool conference, where we were speakers as well as having a booth.  I had de-winterized the trailer, checked all the mechanical and electrical equipment and checked propane levels...
Read More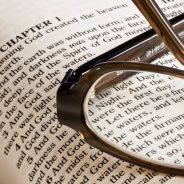 Luke 24:27  – "And beginning at Moses and all the prophets, he expounded unto them in all the scriptures the things concerning himself." This verse shows us a good example of how, like Jesus, we ought to start from the very beginning (Genesis) and share the gospel with people. Here is the beautiful story of the redemption of the Tugutil people in Indonesia! http://creation.com/beginning-at-the-writings-of-moses
Read More