Discover Creation with AOI
Welcome to Alpha Omega Institute's new website! We're glad you took the time to check us out. We are unashamedly Biblical in presenting our views, yet we are seriously dedicated to presenting scientific and historical evidence to back up these views.
If you are a Christian, we believe you will find lots of evidence on this site to affirm your faith. If you are a searcher or a skeptic (like some of our staff used to be) we welcome you! We hope you will explore the evidence with an open mind, consider how you came to your current beliefs, and seriously contemplate how your view of origins impacts your life and destiny.
Welcome to the journey!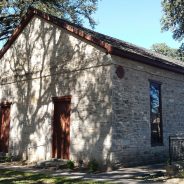 This past January, during our winter Discover Creation tour through New Mexico, Texas and Oklahoma, Marilyn and I were able to "step back" into part of Texas history when we had the opportunity to teach at the Independence Baptist Church located in the small town of Independence, Texas. The Independence Baptist Church was organized in August 1839. Since it was begun, the church has never ceased to meet, making it the oldest continuously serving...
Read More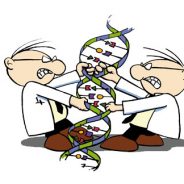 We are in scary times when it comes to what we can do with technology. This article does even refer to bioethics, but I think the scary thing is…from an evolutionary worldview (i.e. Survival of the Fittest) – what is bioethically "right" or "wrong"? From a completely naturalistic/evolutionary worldview…is there any boundary or limit to how we can or cannot affect the genetics of another person! http://www.foxnews.com/science/2017/03/16/chinese-researchers-announce-designer-baby-breakthrough.html
Read More