Discover Creation with AOI
Welcome to Alpha Omega Institute's new website! We're glad you took the time to check us out. We are unashamedly Biblical in presenting our views, yet we are seriously dedicated to presenting scientific and historical evidence to back up these views.
If you are a Christian, we believe you will find lots of evidence on this site to affirm your faith. If you are a searcher or a skeptic (like some of our staff used to be) we welcome you! We hope you will explore the evidence with an open mind, consider how you came to your current beliefs, and seriously contemplate how your view of origins impacts your life and destiny.
Welcome to the journey!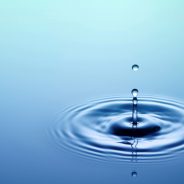 After a recent seminar tour, we discovered that spring is a great time to travel through the Pacific Northwest, especially when they have had an abundance of rain, along with a little snow. It makes for LOTS of water!  We had the privilege of stopping to see several waterfalls as we journeyed through the Columbia River Gorge.  They were very full and exceptionally beautiful, even in the rain!  It was also fascinating to see the immense amount of moss growing on...
Read More
What??? How can this be? You would have to be very deranged to say that murder isn't wrong…right? Watch the following video to see what we mean:
Read More