Discover Creation with AOI
Welcome to Alpha Omega Institute's new website! We're glad you took the time to check us out. We are unashamedly Biblical in presenting our views, yet we are seriously dedicated to presenting scientific and historical evidence to back up these views.
If you are a Christian, we believe you will find lots of evidence on this site to affirm your faith. If you are a searcher or a skeptic (like some of our staff used to be) we welcome you! We hope you will explore the evidence with an open mind, consider how you came to your current beliefs, and seriously contemplate how your view of origins impacts your life and destiny.
Welcome to the journey!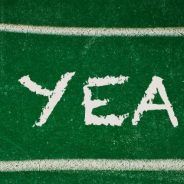 As we mark our 20th year in ministry, we are continually amazed and humbled by the faithfulness of the Lord.  We really didn't know what the future held back in 1997 when we packed up our family and left the farm in Minnesota to go to Colorado. We didn't know what to expect, but God did.  He is trust-worthy in every area of our lives and has seen us through many good times and...
Read More
"The thickest sets of cross beds in the Coconino Sandstone so far reported are 30 feet (9 metres) thick. Cross beds of that height imply sand waves at least 60 feet (18 metres) high and a water depth of around 300 feet (between 90 and 95 metres). For water that deep to make and move sand waves as high as 60 feet (18 metres) the minimum current velocity would need to be over 3 feet...
Read More