@ Twin Peaks Bible Camp
July 30 – August 4, 2023 
We also have availability for our awesome Yellowstone Creation Tour – Jun 18-23, Aug 25-29 and Sep 1-5, 2023!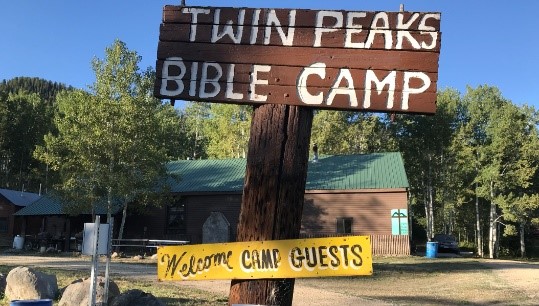 Alpha Omega Institute is excited to offer a unique opportunity to join us for a special Creation/Genesis themed family camp located on the beautiful Grand Mesa, near Grand Junction, Colorado. This will include creation teaching as well as tours to an elaborate dinosaur museum and the Colorado National Monument (amazing red rock canyon lands!)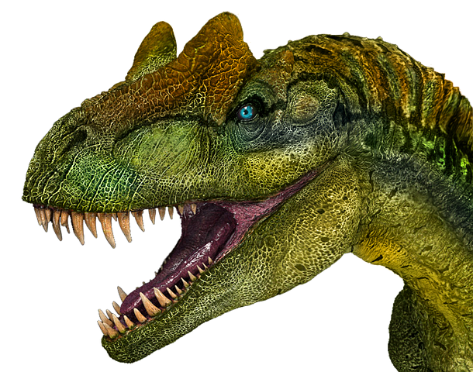 For the middle-school level through adults, there will be in-depth verse by verse teaching by Rich Stepanek on Genesis chapter one.  Come and learn about the science that is incorporated with the Biblical truths of these verses. We will study God's creative work on each day of creation and discover why evolution will not work through natural processes. If Charles Darwin would have understood the scientific information in Genesis chapter one, he probably would not have made the evolutionary mistake that he did. Everything he observed on Galápagos Islands was predicted in Scripture.  The teaching will be at a level that everyone can understand, but also challenging and thought provoking.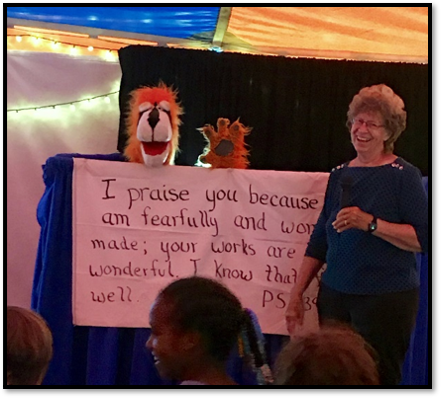 There will also be an engaging children's program with Lanny and Marilyn Johnson equipping all to understand the truth of creation and the problems with evolution.  Eugene, the famous lion puppet, will also provide education as well as entertainment!
Each evening is capped off with an evening program suited for the entire family together!
A nursery will be provided for the little ones four years old and younger.
What to Bring to Camp: Bible, notebook, pen, bedding (call if needed), towels, personal care items, casual-modest clothing including: activity shoes, jacket (use layers), jeans, shower flip-flops, water shoes for the creek, water bottle, a flashlight, bug spray and sunscreen.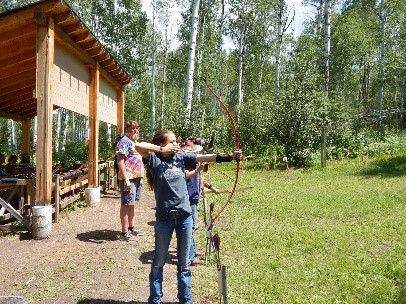 Activities include:
Fossil lab
Fossil dig
Crafts
Afternoon activities – games, archery, etc.
Hiking
Mountain Biking (Bring your own bike.)
Nearby fishing (Bring your own fishing gear.)
Museum Tour at the Museum of Western Colorado's Dinosaur Journey, located in Fruita, Colorado – the Heart of Dinosaur Country (additional entrance fee)
Colorado National Monument Tour (additional entrance fee for those without a National Parks pass)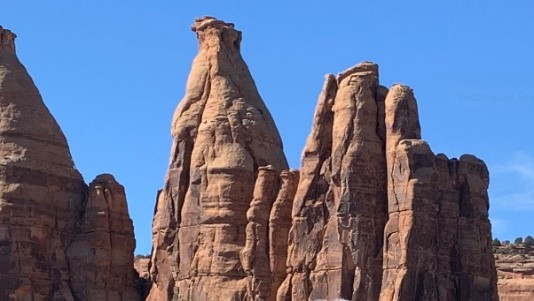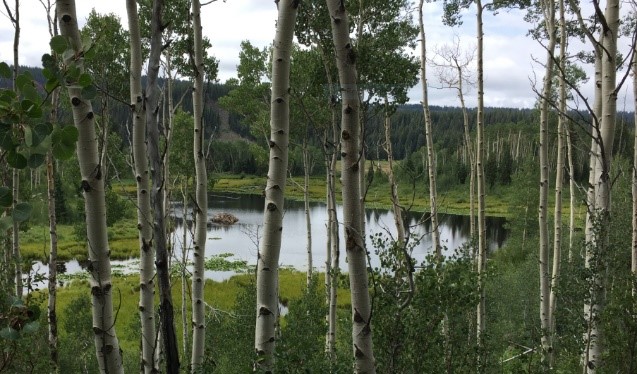 Location:

Twin Peaks Bible Camp is located at an elevation of 8,000 feet on the side of Grand Mesa an hour from Grand Junction, CO and only 7 miles from Collbran, CO.  Grand Mesa has 200 alpine lakes and many streams — all in the heart of a vacation destination in the Rocky Mountains of Western Colorado. It provides excellent hiking, fishing and camping in extraordinary scenery.

Directions:

Go to: 9990 59 Rd, Collbran, CO 81624 (https://www.google.com/maps/@39.159882,-107.946167,14z?hl=en)

Take I-70 to exit 49 (CO 65, Powderhorn exit). Go east on CO 65 (10 Miles) to 330 (watch for Collbran sign). Go east on 330 to Collbran 11 miles). As you come into Collbran turn right at the first street, 58 1/2 Road. Go straight 2 miles and follow signs toward Bonham Reservoir. Camp is 7 miles south of Collbran on 59 Road.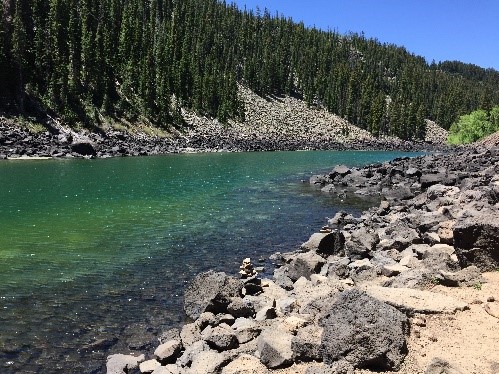 Lodging:  There are several options: Cabins with a bath, or cabins with a shower/bathhouse nearby.
Standard Cabin: No bathroom. Modern bath houses are close to cabins.
Deluxe Cabin: With private bathroom. There will be an additional charge of $75 per family (not individual) for the entire week.
Shared House: Couples and small families may be able to utilize 1 or 2 bedrooms in the new extra-large 6 Bedroom House with 3 baths (Ladies & Men's) – unless a large family reunion group takes it. Call for extra charges.
Bring your own RV: The camp charges the same as in standard cabins, but you have the convenience of your own RV. There are 4 sites with electrical hookups and water. A dump station is available on site.
Call AOI at 970-523-9943 to express your preferences.

Cost:
Age as of

July 31

Early Registration

Before May 9

Registration

After May 9

A – (Adult 18+)

T – (Ages 12-17)

C – (Ages 6-11)

Ages 4-5

Ages 0-3

$420

$405

$385

$50

Free

$430

$415

$395

$60

Free
Payment Schedule: Deposit upon registration: 25% of total due 90 days before start of camp: 50% of total due 45 days before start of camp: 100% of total due day of camp.
Call AOI at 970-523-9943 to register or fill out the registration form and mail with payment to:
Alpha Omega Institute

PO Box 4343

Grand Junction, CO 81502