Creation Vacations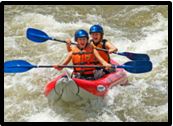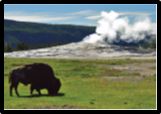 THREE AMAZING ADVENTURES FOR 2015!
Creation Family Mountain Adventure
(June 28-July 3, 2015)
Horn Creek in CO's beautiful Sangre de Cristo Mountains
Dynamic creation teaching and activities for the whole family.
(July 6-11, 2015)
Rock & River Adventure
in colorful Colorado
Serious fun and learning for teens (and adventuresome adults). Whitewater rafting, kayaking, rock climbing, and hiking in the gorgeous mountains!
Yellowstone Creation Adventure Tour
(September 4-8, 2015)
See the marvels of Yellowstone in the light of God's Word.
Great for families, singles, and retirees!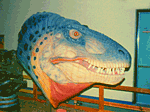 Call AOI:
(970-523-9943) or
(1-800-377-1923)
Why Creation Vacations?
AOI's Discover Creation Adventures are designed to equip and fortify young people and adults to stand firm in their faith and impact others. Dynamic teaching from science and the Bible provides solid answers for evolutionary challenges and gives positive evidence for the Truth of God's Word.
We invite you to join us and our staff for one of these exciting learning adventures. Discover for yourself the wonders of God's creation. See how God's Word enlightens your understanding of His World. Grow in your faith and learn to share it confidently with others. We look forward to sharing time together with you.
(Dave and Mary Jo Nutting,
Founders/Directors of AOI)
"I was ready to give up my
faith until I talked to you."

   P. O. Box 4343     Grand Junction, CO    81502
Equipping youth and adults to confidently impact others with the truth