Creation Action "Boot Camps"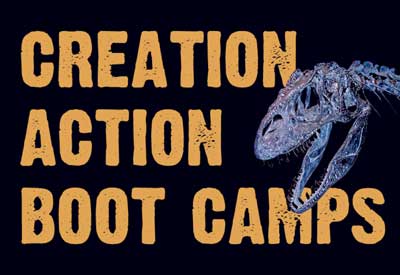 Creation Action "Boot Camps"
What are Creation Action Book Camps?

Creation Action Boot Camps

are one-week intensive academic camps loaded with tremendous recreation activities and are meant to be unforgettable experiences. The instructional part is designed to fortify and equip high school teens and college students to survive and thrive on the campus. Learn through fast-paced presentations, hands-on learning activities, discussions, and more. Students are given opportunities to grapple with tough issues and grow in their own relationship with God. They are given tools to defend their faith and stand firm in the Truth of God's Word and to impact others with boldness, gentleness, and confidence. (See recreational opportunities below.)
Prepare for Action

Learn from dynamic creation teachers
Discover Creation with experienced field-trip guides
Conduct hands-on experiments
Prepare a ready defense
Develop creative ways to impact others
Have a real blast – Rocky Mountain style challenge activities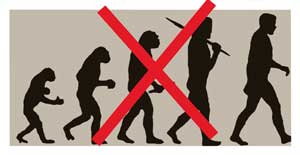 Equip Yourself With

The best evidence for creation
Answers for the "proofs" of evolution
Assurance that the Bible is reliable
Scientific facts that confirm the Bible
Ammunition to stand firm under evolutionary fire
Recreational Opportunities

Be active! You will have a hard time finding a camp that offers as much quality, variety, fun, and challenging activities! Teens, college students, adults, and young children alike not only rave about the activities but keep coming back year after year. Potential activities will be chosen from (depending on the specific camp you attend):

Rafting
Rock Climbing
Awesome Mountain Biking

Rappelling

Kayaking
Archery
High Ropes Course
Adventure Course
Hiking in spectacular scenic locations
Fly fishing
Mountain Commando
Cost 

Costs are $475 / student (Price may vary depending on the camp you will be attaending)– includes food, lodging, teaching, and recreational activities. (We recommend you bring extra money for books, DVDs, snacks, and souvenirs.)
Where

2014 Creation Action Boot Camps -
2013 Creation Action Boot Camps

were held at Camp Redcloud in the beautiful San Juan Mountains of Western Colorado 9 miles SW of the quaint town of Lake City, CO and 3 miles west of Lake San Crystobal. Everyone stayed in very comfortable accomodations, men or ladies quarters containing modern bath facilities.
Registration

Please download this form, fill it out, and send it with a deposit to:

Alpha Omega Institute, PO Box 4343, Grand Junction, CO, 81502

or call 970-523-9943 or 1-800-377-1923 to register by phone. (Note: our system does not currently allow for on-line registrations. We apologize for any inconvenience.)