I wanted to share with you an encouraging email we received from an attendee of one of our church seminars.  At this particular event, I was teaching my Genesis Series starting with Genesis chapter one. Below is the email (the name and location were withheld by request).
Hi Rich, Thank you so much for teaching during the Sunday school hour at our church this past month. I hope you can come back again if you have the time. There are so many more things I want to learn! So many many more questions. I watched your class on video and I asked a question at the end. It was truly a dumb question, but you showed me only kindness — no humiliation, no laughter. Thank you for your Christ like spirit. I've tried to write down what God blessed me with a few weeks ago:
Following is a flashback to her college years in geology classes: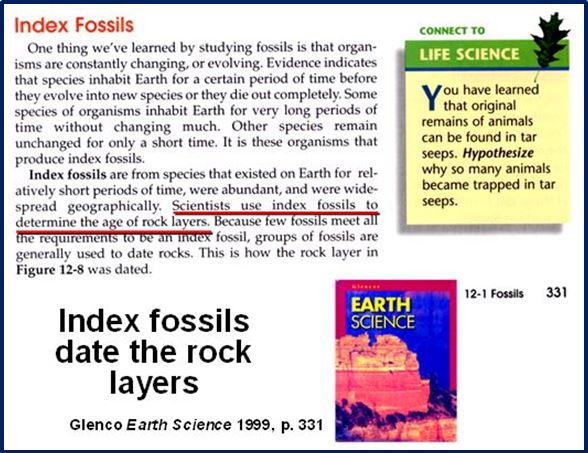 On a geology field trip, I questioned the professor about his dating the fossil according to the order of the sedimentary layers, but then date the layer according to the fossils.  He and the other students laughed at my lack of understanding. It seemed like his lecture was going in loops, but everyone seemed to get it but me. Geology was my major in college and my confidence waned. I know now God used my confusion to protect me. I didn't know there was a name for it until many years later and I learned the fallacy of circular reasoning. When Rich taught from Genesis a few Sundays ago, I was reminded of a similar incident in Chemistry class. The professor was teaching about sub-atomic particles. He explained how an electron is an electron, a proton is a proton and a neutron is a neutron. He said all the elements on the periodic table are made of the same things, it's just the numbers of each which are different. This boggled my mind! My questions again made me the focus of much laughter. Even college professors can be bullies. Although I finished college by reciting back the information as stated, I was still perplexed by this concept. How could everything have the same particles in common? It seemed to have the same source. Then I heard that the beginning of earth was water–how the Spirit energized, while the Son built and the Father lead. I knew I had missed the most important factor in chemistry — God. It's all there in Genesis. It all made sense! Thanks again, and I'll see you tomorrow morning.

Genesis 1:1 "In the beginning God created the heaven and the earth."
Rich Stepanek