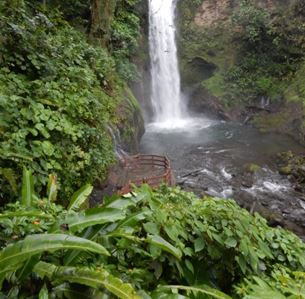 In one of my previous blogs about the Costa Rican Discover Creation Tour, I left you in the misty rain of a cloud forest.  Wet, yes. However, it was an experience our intrepid explorers actually really enjoyed. The rain forests of this major ecosystem need the rain to remain so beautifully green and awe-inspiring.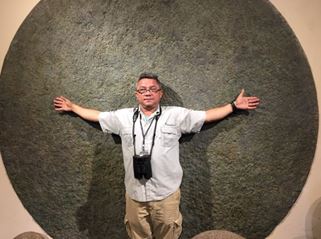 Afterwards we took in the National Museum, where we were able to see and experience aspects of the country's history… even including some ancient history. Exhibits contained some of the "unexplainable" giant stone spheres (to the right). Bottom line: "Primitive ancient" Costa Ricans were not primitive. They were very intelligent! They even did metallurgy with molding and casting!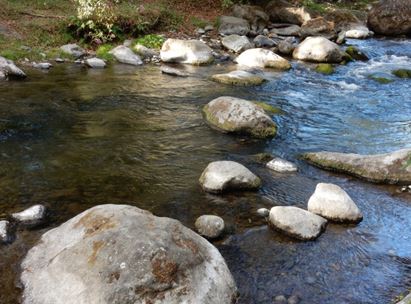 Our group was happy to take in another great butterfly garden at this location before heading south to experience the Coto Brus Valley. The road leading into the valley was steep and narrow.  This of course left all large tour buses and crowds far behind. Even though it was remote, we had fantastic rooms in a gorgeous setting. I regretted that I had not packed my fly rod on this trip as the clear water of the river flowing past our cabins was loaded with trout! Dreams of even bigger fish lurking in the deep pools played on the screen of my mind. One entrée offered for dinner was fresh trout, so someone at the facility had the perfect job that day!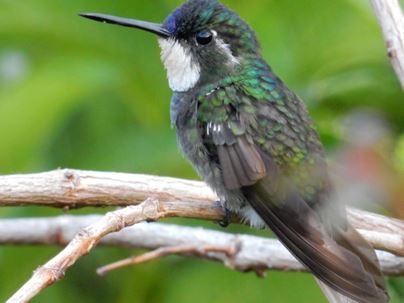 Although no fly rod, I was so glad I brought a good camera with lots of memory storage! We saw many birds on this section, which included many beautiful varieties of hummingbirds. Later this spring, I will be writing an article on these to include in the Think & Believe newsletter.
Stay tuned! More to come!
If you wish to consider joining us for a future tour, please email [email protected] so I can keep you posted and send you a dream sheet!
Dave Nutting