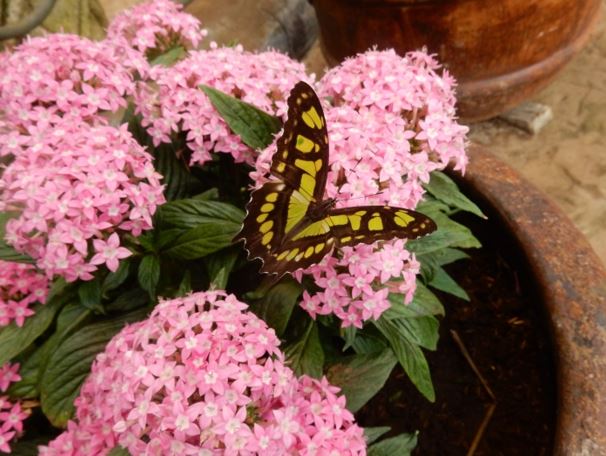 Mary Jo & I have been leading a Creation Tour of Costa Rica for an adventurous group (really not that strenuous… but exciting). This is a wonderful place to teach and experience design features in nature… as well as a marvelous place to appreciate our Creator God and give him thanks! (See Romans 1!) At the beginning of the tour, we were in a cloud forest at the top of a volcano, about 8500 feet. Unfortunately, we couldn't see into the crater due to conditions. We had winds of 55 mph (unusual!) with rain. This really gave everyone the full experience of being in a rain/cloud forest! The wind, for the most part, wasn't that bad until we stood on the overlook and felt its full force.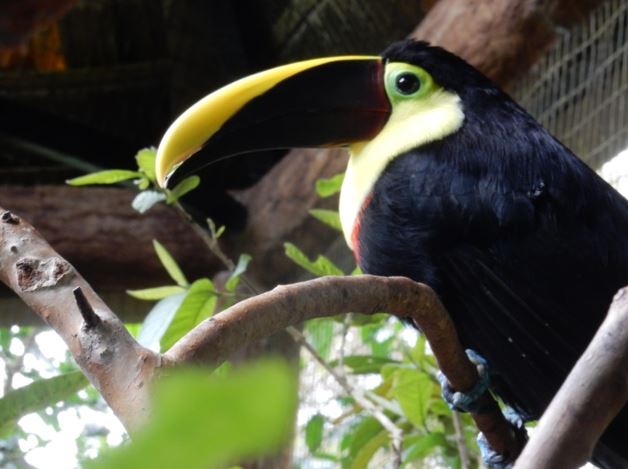 Afterwards, we took in the beautiful area of the La Paz Waterfall Gardens. It is home to captive, but no less beautiful, scarlet macaws, toucans, and other native birds. It has an amazing butterfly garden and many orchid gardens, a Zoo with monkeys, jaguars and other wild cats.
People seemed to really enjoy themselves… even through the misty rain. Thankfully after that,  we headed into clearer weather for the next couple of days. Just a little taste of what awaits if you join us in Costa Rica next year.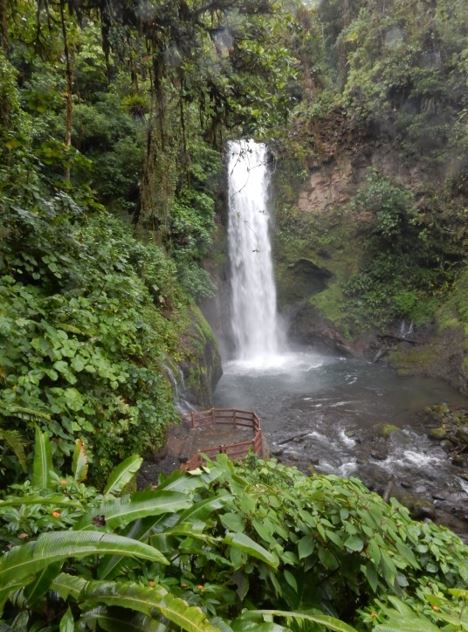 Wish you were with us!
Dave & Mary Jo