The news was abuzz recently over the potential flood disaster in California. Is it that serious?
In the November/December issue of our newsletter, Think & Believe, I wrote an article entitled "China's Yellow River Floods."
The actions which the emperor took to save millions of lives in danger from the imminent collapse of a 600 foot tall dam raised his reign to the dynasty level.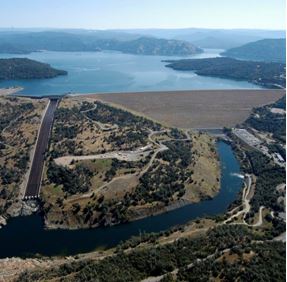 As the story unfolded, about 200,000 people were evacuated from below the Oroville Dam in Northern California. I have even heard some reports of people in the California evacuation zone complaining and arguing with authorities about the recent evacuation. However, keep in mind there is a major reason for taking the evacuation seriously. The multiple historical failures on containment of the Yellow River has taken millions of lives at a time. The Oroville dam is the highest dam in North America (770 feet tall!). That is 170 feet taller than the dam on the Yellow River. If this dam continues to erode, it could cause the entire lake behind it to discharge in an instant of time. One HUGE issue I see… not only the sheer height of the dam… or the full lake, but the fact that the lake is about 7000 feet long! There is a lot of water there! (Photo Wikipedia, Public Domain)
That means if things don't go right (we pray that they do!) there is the potential, in my book, of even more devastation than just to those immediately downstream.
Other dams have catastrophically failed as well in the United States. These include: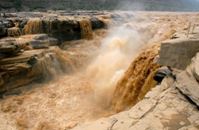 South Fork Dam in Pennsylvania – (only 72 feet high) also called the Johnstown Flood, collapsed in 1889 killing about 2200 people;
Teton Dam in Idaho – (305 Foot) collapsed in 1976 killing 11 people with around 100,000 making it to safety;
St. Francis Dam in California – (200 Foot) collapsed in 1928 killing about 400.
It is noteworthy that the Teton Dam disaster could have been much larger if people hadn't taken the warning seriously.
Is this really that serious? It is hard to tell. However, at the time of writing, my advice to those below Oroville is to take the opportunity to move to safety without arguing with the authorities. With traffic jams etc., there will be no time if it really does go.
Dave Nutting