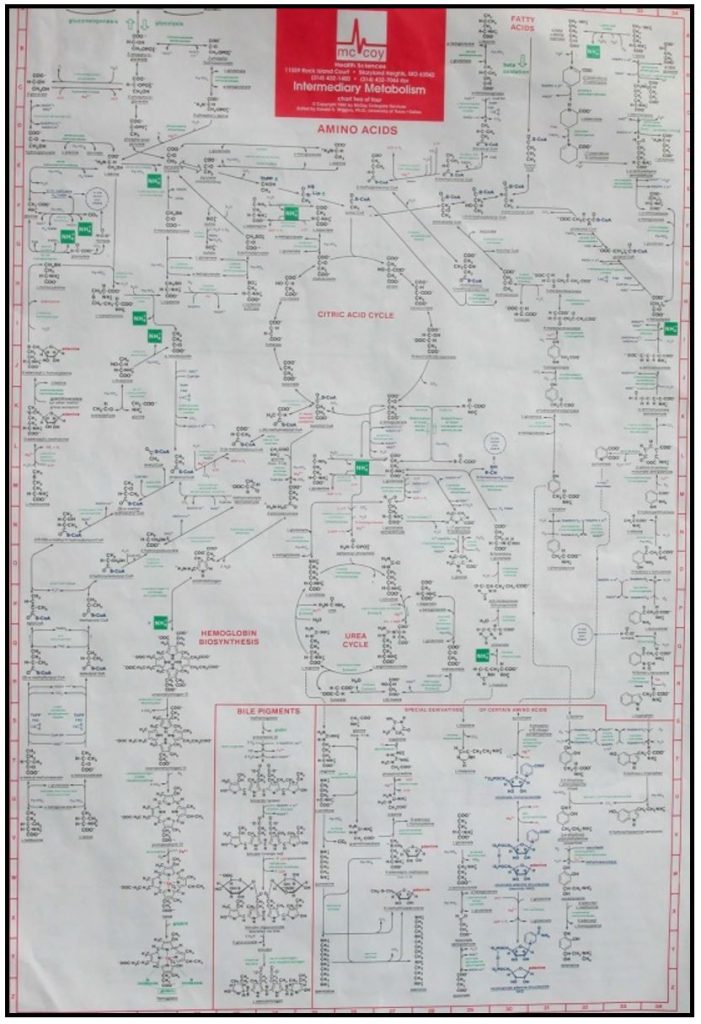 I am currently teaching a series, about cults and the connection that they have to evolution, to a local church's youth group.  I have taught this group at various times in the past, when I am not traveling of course, and so I have gotten to know some of the students quite well.  This is always a great benefit as they tend to open up, ask questions, and generally feel much more comfortable with me than if I had just come in for a session or two.
During one of our recent sessions, we discussed the complexity of life. I presented a slide that showed four huge pages (small print) of the chemical reactions taking place in our cells (the one on Amino Acids is on the right).  Research has revealed that there are around ten million chemical reactions taking place every second for every cell.  Upon hearing this, the students were totally amazed!  NO WAY could life come about by random chance and accident!

It is sad to think of the millions of students around the world that are daily being fed the lie of evolution. They really need, at least, to hear and, better yet, to understand the truth. They are designed and made in the image of their loving Creator, and He desires a close relationship with them all!
Rich Stepanek