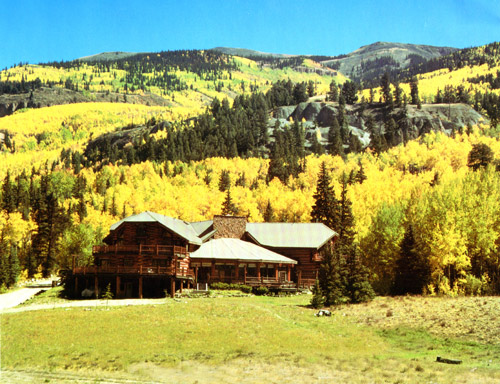 This year we are celebrating 25 great years of Creation Family Adventures at Camp Redcloud near Lake City, CO. We do not own Redcloud, but have contracted with them for our "Vacations with a Purpose." Since we started doing creation vacations at Redcloud back in 1986, we have held family camps in a variety of locations in addition to Redcloud. So why do we continue to put so much emphasis on Creation Family Adventures?
It could seem like a waste of time and resources to spend 2 or more weeks every summer with a relatively small number of families and individuals. However, we believe the time is extremely valuable both in terms of relationships built and lives positively impacted for the Kingdom of God through in-depth teaching. There is something special about devoting time away from "normal" activities to learn about God and His Word in the beautiful world that He has created.
When we first started doing these family adventures back in 1986, we knew that people had limited time and resources for vacations, so we decided to provide creation teaching in special spots that would also provide fantastic recreational and family-building activities, opportunities for worship and personal growth, and time just to relax and enjoy God's beautiful world.
We also wanted time to do more in-depth teaching than possible in a normal seminar setting. The camp/retreat setting with informal meals and free time allows plenty of time for attendees to get their questions answered in a one-on-one setting. Creation family vacations also integrate plenty of time for worship, fellowship, and just plain relaxing.
An additional spin-off has been the opportunity for campers to build relationships in the relaxed family camp setting. Friendships made or deepened in the camp environment have been rich and full. Personally, we deeply appreciate and enjoy these opportunities to develop relationships that have enriched our lives in so many ways.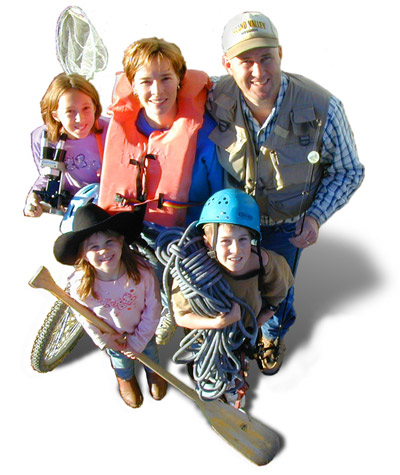 Over the years, hundreds of children and adults have attended AOI's Creation Family Adventures. We are so grateful for the lives God has impacted through this ministry. People have come into a personal relationship with the Lord, others have grown and deepened their walk with Him, and hopefully all have been better equipped to share their faith and the truth about creation and the Gospel. 
We encourage you to come this summer to experience a real "Vacation with a Purpose." Bring your family – bring a friend – bring several families. Grandparents, these vacations provide a wonderful way to build great memories with your grandkids while at the same time equipping them to stand firmly on God's Word. Singles, bring a group or come alone – you won't be alone long with so many loving people to interact with. Youth workers, talk with us about bringing your youth group. Pastors, come to relax, learn, and be refreshed.
Invest in your family! Come to the beautiful Colorado mountains this summer for –
AOI's Creation Family Adventures!
By Dave and Mary Jo Nutting
This was published as an article in the March/April 2011 issue of Think & Believe newsletter.
Please call our office or email us at [email protected] for additional resources on these subjects.