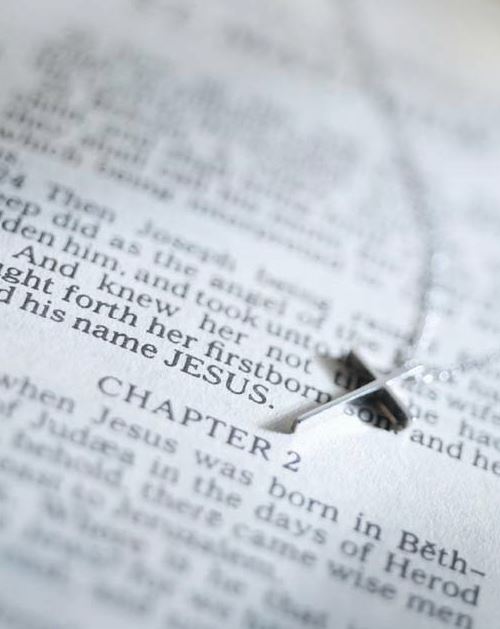 My mother shared with me an experience that happened to her last week. She went to visit a dear Christian friend of hers that was at a hospice facility, something she had been doing several times a week when possible. She told the nurse that she would only stay for a few minutes, but the nurse insisted that she stay as long as she wanted, for her friend, even though near death and in a comatose state, could hear her.
My mother held her friend's hand and conversed with her, just as if she was fully awake. Soon into the one-way conversation, my mother had a strong feeling she needed to read scripture to her friend. Having forgotten her Bible in the car, she was able to borrow one from the attending nurse.
Continuing to hold her friend's hand, she began reading Psalm 23. At the end of the 23rd Psalm, and only a few words into Psalm 24, my mother's friend passed away into the arms of her Creator, Lord and Savior, Jesus Christ.
Although my mother felt great grief and loss with the passing of her friend, she also found comfort and peace knowing, not only that her friend was with the Lord because of her faith, but also that the last words she heard were the words of God – and comforting words they are!
The LORD is my shepherd; I shall not want. He maketh me to lie down in green pastures: he leadeth me beside the still waters. He restoreth my soul: he leadeth me in the paths of righteousness for his name's sake. Yea, though I walk through the valley of the shadow of death, I will fear no evil: for thou art with me; thy rod and thy staff they comfort me. Thou preparest a table before me in the presence of mine enemies: thou anointest my head with oil; my cup runneth over. Surely goodness and mercy shall follow me all the days of my life: and I will dwell in the house of the LORD for ever. Psalm 23:1-6
Lanny Johnson
If you would like to see if an AOI seminar is right for you, or you would like to help the work of Alpha Omega Institute, please visit our website events page or our donate page. Keep up to date with what AOI is doing.  Thanks for your partnership.