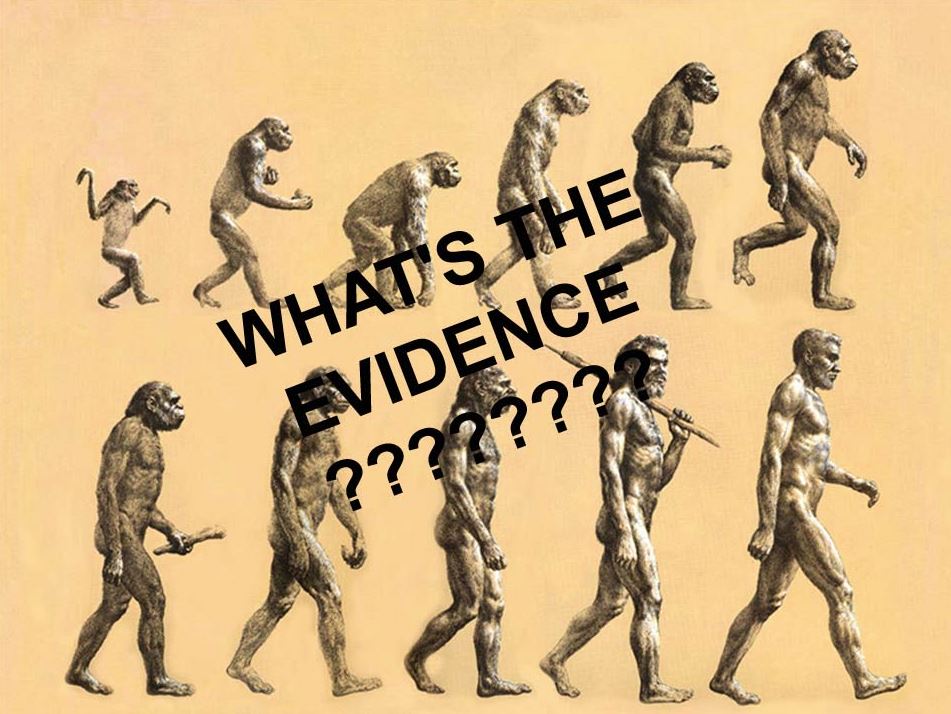 Dave and Mary Jo Nutting (directors of AOI) taught me early on, when we joined this ministry, to recognize the pretty pictures, or what we call ARTWORK. We find these everywhere – school textbooks, media, scientific journals, and museums – and it is being shown and used as evidence for evolution. What we always teach in our seminars is ARTWORK is just someone's personal idea of the evidence. Once we understand that, then we should ask, "What's the Evidence?"  In other words, what was found to get that ARTWORK?  "What's the evidence?" is a good sword to wield against the lies of evolution.
Below is a short article that Pastor Jerry wrote about our talks in his "Running the Race" commentary in the NSCF bulletin for 9/22/13:
One of satan's favorite tactics is intimidation. He does so in order to restrict our joy and take away our witness. His constant barrage of accusations (see Rev. 12:10) is meant to divert our attention from the greatness of God to our own failure, shame and littleness. I was thinking about this last week while listening to Lanny Johnson [of Alpha Omega Institute] address about 50 upper level Christian School students.
As he exposed the lies of evolutionary teaching regarding the origin of man and the age of the earth, he challenged the young people to ask the other side, "What is the evidence?" In other words, don't let them intimidate you!
Evolution is an empty lie, refuted by the truths declared to us in God's Word. We don't have to be ashamed or embarrassed for believing it. If the enemy accuses us of being simple minded or close, that describes us perfectly! Our attention will not be diverted from the greatness of our God by the little minds that deliver lies and not evidence. "What is the evidence?"  It is the evidence of God's Word, which as Josh McDowell put it in 'Evidence That Demands a Verdict'.
Lanny Johnson
If you would like to see if an AOI seminar is right for you, or you would like to help the work of Alpha Omega Institute, please visit our website events page or our donate page. Keep up to date with what AOI is doing.  Thanks for your partnership.