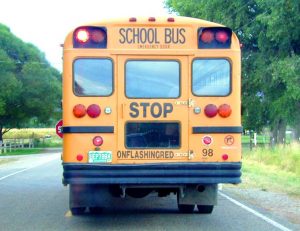 We had a wonderful time at Sheridan Lake, CO, teaching and having fellowship with the saints.  We taught eleven hours at Sheridan Lake Bible Church, and nine of those eleven hours were spent teaching Genesis chapters one through three.  Even with the nine hours of teaching, we did not quite finish Genesis chapter three.  It was a casual time of teaching, and during the teaching I enjoyed answering various questions they had about Genesis and creation in general.  After all was done, the pastor shared his thoughts about the importance of taking Genesis literally and not falling for the wisdom of the world.
The following Tuesday evening we started teaching at Faith Baptist Church located in Pawnee City, NE.  Since I was just here last year, and taught my creation science series, I thought I would teach my Genesis series.  While I taught the young people and adults, my wife Sue, taught the children.  She is improving her programs by incorporating creation science power point presentations into her time with the children.  She is excited about the changes and so are the children.
I truly enjoy teaching the Genesis series, because Genesis proclaims many of the scientific concepts and laws modern scientists have just discovered in the last few hundred years.  In other words, Genesis is relevant to scientific discovery and things we observe today.  I was always taught that "the present is the key to the past," but that worldview can cause many scientific mistakes.  The truth is "the past is the key to the present," and this is why Genesis is so important for scientific research today.  Stay tuned for more from the Genesis Road Show.
Rich Stepanek
If you would like to see if an AOI seminar is right for you, or you would like to help the work of Alpha Omega Institute, please visit our website events page or our donate page. Keep up to date with what AOI is doing.  Thanks for your partnership.