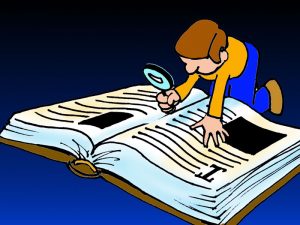 Continuing with our study of science, we learn science deals with "order, purpose, and laws."   Examining evolution: evolution is 'disorder (random chance & accident), purposeless (no intelligence), and lawless."  God is a Being of "order, purpose, and laws."  So His creation should also have "order, purpose, and laws."   When we compare the three – science, evolution, plus God and His creation, we discover evolution does not fit.  The Bible and science go together.
This means that all scientists, even atheists, when using the scientific method, use Biblical principles of order, purpose, and laws.
When God created and made the universe, He used intelligence with energy under His control.  When scientists or inventors make or invent things, they also use order, purpose, laws, intelligence, and energy under control.  Scientists and inventors do not use evolutionary principles, but Biblical principles.
Paul warns Timothy and us today, to beware of pseudo-science philosophies.
I Timothy 6:20
The nature of science is to use the scientific method in the pursuit of truth. This is the same for Romans 1:20, God wants us to study His creation (science).  For God knows by embracing true science, it will point us to the Truth.  Jesus is the Truth!
Science has its limitations.  One of the main limitations of science is the scientist.  The reason why: scientists are human and humans do not know everything and they can make mistakes.
Below are some of the limitations of science.
Scientists have limited knowledge
Humans are imperfect
Scientists make mistakes
Scientists can misinterpret the data
The data scientists collect (experiments) may be flawed
For scientists to properly interpret the data and avoid mistakes, we need to start with a source of all knowledge, wisdom, and understanding.  According to Scripture, the fear of the LORD is the beginning of wisdom, understanding, and knowledge.
Psalm 111:10  The fear of the LORD is the beginning of wisdom: a good understanding have all they that do his commandments: his praise endureth for ever.
Proverb 1:7  The fear of the LORD is the beginning of knowledge: but fools despise wisdom and instruction.
Proverb 9:10  The fear of the LORD is the beginning of wisdom: and the knowledge of the holy is understanding.
The LORD is a source of unlimited knowledge, so His Word is a good place to start for our learning.   Through Scripture we can determine what is true knowledge and what is false knowledge. Scientists discovered this during the Reformation. By returning to Scripture as the source of truth, this was the beginning of man turning to true science and thus brought us out of the Dark Ages.
To truly understand what we are studying or observing, we must start with a source of all knowledge.  If we do not start with a source of all knowledge, there is a good chance we may misinterpret the data, which we have seen scientists do in the past.
Rich Stepanek
For further reading, some of the above information came from Exploring Creation with Biology by Dr. Jay Wile and Marilyn F. Durnell pg. 12-13 and Genesis and the Decay of the Nations by Ken Ham pg.23-31
If you would like to see if an AOI seminar is right for you, or you would like to help the work of Alpha Omega Institute, please visit our website events page or our donate page. Keep up to date with what AOI is doing. Thanks for your partnership.