July 8 – 15, 2017 – Near Buena Vista, Colorado! It was Spectacular!
Hopefully coming back in 2019
Please call us if you are interested in a similar camp for 2018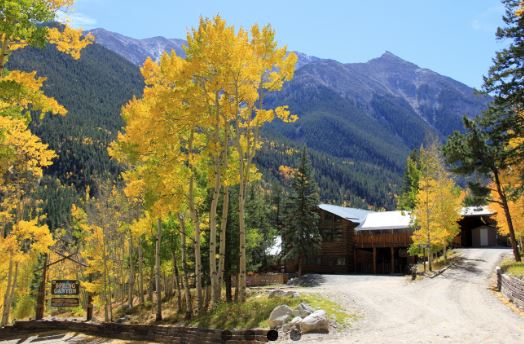 Join Dave & Mary Jo Nutting, Founders of Alpha Omega Institute for:
Family fun, fellowship, and learning!
Spectacular mountain views, aspen and pine forests, near Buena Vista, Colorado.
Sparkling ponds, beautiful facilities, and abundant recreational options (see back)
Comfortable lodge rooms with private baths or modern cabins.
Fast-paced, informative creation programs designed to educate, entertain, encourage, and equip teens and adults.
Exciting challenge activities for teens.
Age-appropriate teaching and activities for children.
Western Night/ optional square dancing
Exceptional value for a superb family vacation: 7 nights lodging, 21 meals, exciting teaching program, and selected exciting activities! 

Recreational Activities at Spring Canyon*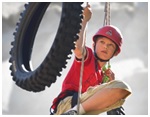 Explore the Colorado Trail
Hike to Gorgeous Alpine Lakes
Indoor Rock Climbing
Guided Outdoor Climbing & Rappelling
Mountain Biking
High Ropes Course
Challenge/Leadership Course
Kayaking / Canoeing in our High Alpine Ponds
Fly Fishing in Cottonwood Creek
GREAT Playgrounds for Children
Relax, Read a Book, Visit, Take a Nap!
Nearby Recreational Opportunities*
Whitewater Rafting
Horseback Riding
100s of Miles of Hiking Trails
Hot Springs Resort
Fishing the Gold Medal Arkansas River
Elmo Ghost Town
Stand Up Paddle Boarding the BV River Park
Climb a Colorado Fourteener
Backcountry Jeeping or ATVs
Explore Fourmile Recreation Area by ATVs
Scenic Drive along Independence Pass
Continental Divide at Cottonwood Pass
Buena Vista Heritage Museum
For more information:
www.DiscoverCreation.org. 970-523-9943
Note: Spring Canyon is a ministry of Officer's Christian Fellowship which ministers to military families. You do not need to be active or former military to attend. Anyone who is willing to live by Spring Canyon's Biblical Guidelines of Conduct during their stay may attend this Summer Celebration week. *Some optional activities may involve additional fees.
To Register: Call Spring Canyon at 1-888-663-1417
Online: www.SpringCanyon.org/summer-celebration/ 
E-mail: reservations@springcanyon.org
Check out our other camp offerings:
Creation Action Adventures- Rock & River Adventure (For teens and families with teens)
See also Yellowstone Creation Adventure Tour