We are currently teaching and traveling in northwest Kansas. Rich had the unusual opportunity to teach six nights straight as well as the Sunday School and church services. He was also asked to speak at the church Valentine banquet on Friday night. The topic he chose was on love, marriage, and the unique roles that husbands and wives play. The foundation for all of this, of course, comes from the book of Genesis.  All the other sessions were an in depth study of Genesis chapter one.  After one of the talks, a young married women (who had grown up attending public school) had several questions on geology, specifically in the area of plate tectonics.  The answers helped her overcome some of the confusion she had experienced ever since her high school days.
We had an enjoyable time with our host family for the week. They were ranchers and so Rich felt right at home. Our first morning there, they were in need of a hand in fixing some fence and moving cattle. Rich had some time and so he volunteered to assist them. On another day, the cattle had gotten out because a vehicle had driven through the fence, subsequently tearing down about 300 yards. The majority of the cattle were about two miles away, so they had to 'round them up and drive them home.'  It is such a blessing to be able to jump in and relate to people's needs.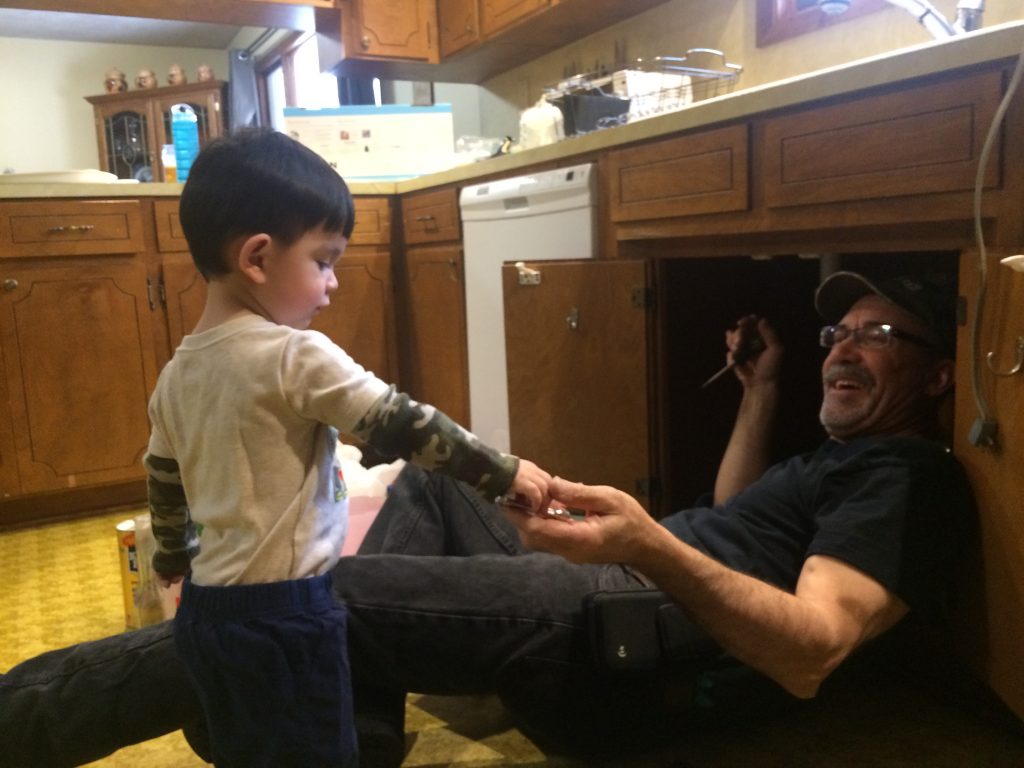 Even earlier in the trip, while we were in Henderson, NE, Rich was able to put in a new faucet and garbage disposal for a pastor's family (our daughter Abby and her husband Peter) with the help of our grandson, Israel. He was also able to help with some maintenance needs on their van. Then in the evening, Rich had the opportunity to teach the Wednesday night service for their church, Crossroads Bible Fellowship. We were able to continue with a study which we had started last October, on Genesis chapter one.
We are so thankful for God's gifting to be able to help meet both physical and spiritual needs.
Sue Stepanek