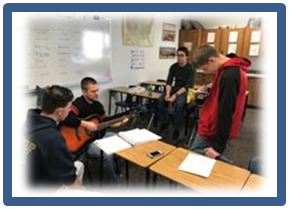 I have been teaching at Fruita Monument High School, during the lunch hour, for the past several Mondays.  It has been with a group of students which use the acronym T.U.G., which stands for Teens Uplifting God. The school website states, "TUG is a group that is devoted to learning more about God and His purpose for our lives.  It is a safe place and one to find encouragement."
Our first session dealt with the immense complexity of the cell and the vast number of chemical reactions that take place every second. The students were truly amazed!  Their thoughts were, "There is NO WAY this could just take place by chance or accident. There has to be a Creator!"  (I was met with a very similar response from a different group of young people the week before!)  This intricacy of design leads us to the reasonable conclusion that this Creator must love us, His creation, very much! It gives our lives foundational value, purpose, and meaning!  This is an essential concept for students to grasp in this day and age.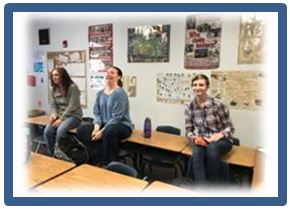 Our next session was entitled, "We Walk by Faith, Not by Sight." This presentation uses optical illusions to trick the eye and brain into thinking they are seeing things that are really not there, or watching things vanish before their eyes.  After about 30 minutes, the students realize that their own senses are not as reliable as they once thought.  Conclusion: An evolutionary worldview also causes people to misinterpret what they observe. We have to trust in what we KNOW is true—and that is God's Word, so we are not led astray.  We must walk by faith!
by Rich Stepanek