So Father's Day has now come and gone and we haven't had our baby yet (due in about a week and a half). At church, as well as from friends and family, I received comments saying "happy father's day…almost" or "happy almost father's day" and then some not even acknowledging me as a father. I have to admit, I think I may have said that to people in the past who were at that time just expecting.
Now it is natural to think that since we don't have a baby yet, that we aren't parents. I think this understanding also comes from our cultural context too. That is the point, things in our culture influence us often in very small ways – more often and in more ways than we realize.
For example, even if I am experiencing some pain, I don't like taking medicine or even going to the doctor. I tend to grit my teeth and say, "people throughout history didn't use medicine, they just dealt with it…and so can I." And granted we do need sometimes to be wary about the chemicals or side-effects of medicines, but they can be helpful and necessary as well. I finally realized that my preconceived notions of ancient man were influenced by evolutionary thinking. I was actually picturing cave men never going to the doctor or the dentist. But cave men were humans possibly moving from one city to another (many maybe dispersing from Babel – which was a huge engineering project). Adam was created intelligent and able to walk with God. Humans have always been intelligent, possibly knowing a great deal about natural remedies and medicines.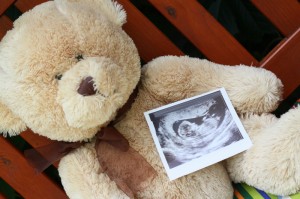 Back to my point, we consider a 3-month old as being 3 months old, but he/she is actually closer to 12 months old. A baby in the womb is alive no matter how long they have been there, but parts of our culture claim this not to be the case. God knows us as a person before we even are a physical person! (see verse 16 below) Sometimes making a change in our culture requires a shift in our own thoughts, perceptions, and beliefs. Let's not forget to stop and ask…"what does God (the Bible) say about ———- ?"
13 For You formed my inward parts;
You wove me in my mother's womb.
14 I will give thanks to You, for I am fearfully and wonderfully made;
Wonderful are Your works,
And my soul knows it very well.
15 My frame was not hidden from You,
When I was made in secret,
And skillfully wrought in the depths of the earth;
16 Your eyes have seen my unformed substance;
And in Your book were all written
The days that were ordained for me,
When as yet there was not one of them.
                                                Psalm 139:13-16
My wife and I are already parents. Leadership (parenting) takes personal preparation. Parenting is going to take on a whole new meaning for us in a couple weeks and again in a couple of years, but it has already started for us, even if that is simply… just talking to the baby, singing to the baby, feeling the baby move, preparing doctor appointments and insurance, getting "baby stuff", practicing loving each other as an example to our children, praying, or studying God's Word on His will and how to manage – everything. Actually that doesn't sound that simple, but God is gracious to help. Praise God for His plan as everything is connected (even as our pastor taught that discipline is not just about fixing the behavior at the moment but about life-long instruction).
4 Fathers, do not provoke your children to anger, but bring them up in the discipline and instruction of the Lord.                                                                      Eph. 6:4
Even as we are still awaiting the birth of our baby, my wife and I fully celebrated my first father's day, including special homemade muffins, burgers on the grill, and adventures at the park. We truly are soooo blessed by your support and encouragement and by God's great provision! PRAISE GOD and Happy Mother's Day and Father's Day to all of those who were with child this year!
P.S. I hope you don't get tired of hearing about us and our young family life…I have a feeling that we will be learning quite a lot this year! Thanks!
-Brian Mariani
If you would like to see if an AOI seminar is right for you, or you would like to help the work of Alpha Omega Institute, please visit our website events page or our donate page. Keep up to date with what AOI is doing.  Thanks for your partnership.