WORK.  What thoughts come to mind when you hear this word?  Are they in a positive or a negative light? Do you like to work? I have been thinking about work and its value for the past few weeks. Since my cancer surgery four months ago, I basically had the "privilege" of being served by others. This was primarily my dear husband and my family, who provided almost everything I needed. They brought me many meals in bed, washed many dishes, and served me in whatever way they could. I was unable to do almost any of the usual household duties I had been accustom to doing for the past 35 years. I had always enjoyed serving, so it was very difficult for me to now be the one to be served. This life went on for over three months.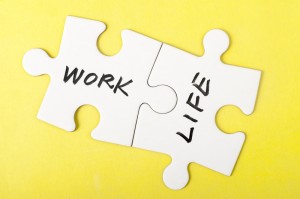 Then by God's grace and some new medication, I started to feel somewhat better. I began to be able to do some simple cooking and cleaning. One of these first days as I was ironing one of my husband's shirts, a task I had not been able to do for over three months, I just began to cry and praise The Lord for His goodness in allowing me the privilege to do this again! It felt so GOOD to work! At the end of the day, I could look back and see what God had allowed me to accomplish. Now by many standards it really wasn't much, but it was so much more than I had been able to do before! It brought such a sense of fulfillment. Part of my joy was related to the fact that I wasn't sure if my health would ever improve, but part was also just the joy derived from doing something of purpose, meaning, and service to my family. After several months of serving me, my husband and family were more than happy to have me resume my role and responsibilities, even with a few limitations!
The subject of work also reminds us of Genesis and creation. Work was part of God's original plan. He gave both Adam and Eve specific duties and expected them to fulfill them. God knew that work was good and would provide joy and fulfillment. Work was NOT part of the curse after Adam's sin. The curse made his work more difficult, because of the weeds and thorns, but the work itself was not a curse.
So the next time you are feeling discouraged or dismayed by the work that is before you, I would  encourage you to stop a moment and think. Thank God first for the ability to work, also His provision of work, and maybe ask for a change of heart that you would sense the joy that God intended to be derived from your work.
Sue Stepanek
If you would like to see if an AOI seminar is right for you, or you would like to help the work of Alpha Omega Institute, please visit our website events page or our donate page. Keep up to date with what AOI is doing.  Thanks for your partnership.