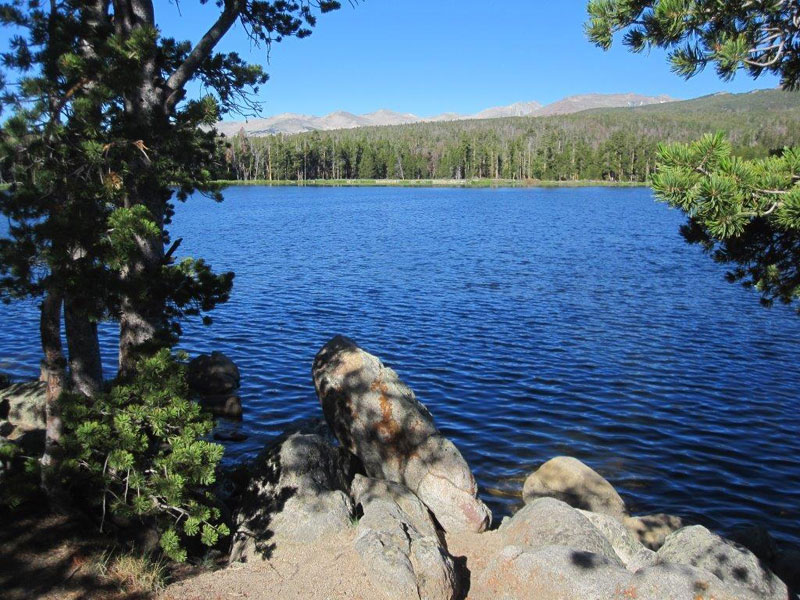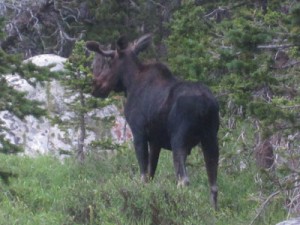 Mary Jo & I recently taught a week long kid's camp at Camp Shiloh in Wyoming. On the way back, we decided to spend the weekend in the Wind River Range in Wyoming, enjoying God's Creation… which we had been preaching about that entire week. I hope you enjoy the shots. These "older vintage" hikers managed a 12 mile hike high into the wilderness the first day. As if that wasn't enough, the next day we took a 5 mile hike to loosen up the sore muscles.  Those sore muscles continued to chastise us about acting as though we were still in our 20's!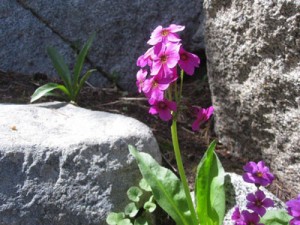 There are so many wonderful and spectacular places in this world and we feel privileged to be able to see some of it up close. By the way, the young bull moose did not even know that we were within 50 yards of him.  After catching a few pictures, we quietly snuck away. Wildlife is always more challenging than shooting rocks, lakes and flowers. The latter don't move or run away. We were thankful that this moose was unknowingly quite cooperative.
We hope you can slip away for a day or two and also enjoy God's Creation wherever you might be. Take advantage of those opportunities God puts in your path. I think God likes it when we admire His Creation.
Dave Nutting
If you would like to see if an AOI seminar is right for you, or you would like to help the work of Alpha Omega Institute, please visit our website events page or our donate page. Keep up to date with what AOI is doing.  Thanks for your partnership.