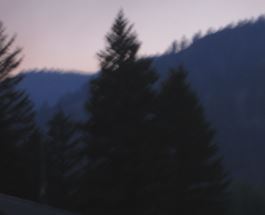 Mary Jo & I were recently conducting a Creation Action Boot Camp at Camp Redcloud. One day in each camp is set aside for an all day group activity – this time we chose a hike up 14,000+  foot Redcloud Peak.
When we got there at the beginning of the week, a fire was raging on the other side of the ridge from Camp Redcloud. At least this ridge is the continental divide which has sufficient altitude to put it above tree line. This was a great barrier to keep us safe from the fire. But what about the smoke?  Fortunately, we had prevailing winds that kept everything clear at our Boot camp. However, the evening before the anticipated hike, the wind shifted and the valley became filled with smoke from the fire. That night, the air was thick and there was concern if the group could do their mountain climb activity if the air quality didn't improve.  According to the report we had received, the poor air quality was to continue until 4PM the day of the hike. Not good!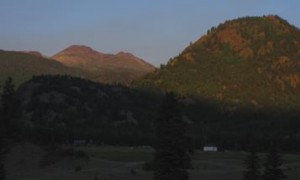 We told Grant, the leader of the group that had joined us from the University of Minnesota, about the issue and that he should pray about the situation as it may make it inadvisable for the group to make the climb. "Let's pray right now," he suggested. We did. Within two minutes the air began to clear, stars became visible, and a favorable breeze was noticed. In a few more minutes most of the smoke had cleared. In the morning, the air was as clear as mountain air should be and the group embarked on the climb. That was a real and quick answer to prayer and a good reminder to cast all our cares upon the Lord!
Dave Nutting
If you would like to see if an AOI seminar is right for you, or you would like to help the work of Alpha Omega Institute, please visit our website events page or our donate page. Keep up to date with what AOI is doing.  Thanks for your partnership.